Content
World Radio Day 2020

Diversity by radio / 120 years Marconi patent
On 13 February UNESCO celebrates World Radio Day. This year's radio day is themed "Diversity": "On this World Day, we celebrate the power of radio to reflect and promote diversity in all its forms", said UNESCO Director-General Audrey Azoulay.
The United Nations´ cultural organisation celebrates radio every year with good reason: no mass medium reaches such a broad audience. Because it is inexpensive, UNESCO believes that radio is particularly suitable for reaching remote communities and special target groups such as illiterate people, the disabled, women, young people and the poor. For everyone, radio offers an opportunity to take part in public debates - regardless of their individual educational or ownership status. In addition, radio is particularly important for emergency communication and disaster relief, according to UNESCO.
Nevertheless, according to UNESCO estimates, around one billion people worldwide still have no access to a radio (or other media). This is one of the reasons for UNESCO to draw attention to radio with a worldwide day of action since 2012.
Promoting diversity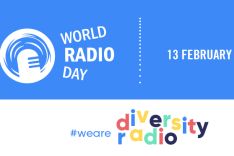 The aim of the World Day is to increase public and media awareness of the importance of radio, to encourage decision-makers to further develop its use and accessibility, and to improve international cooperation among broadcasters.
On World Radio Day 2020 (

WRD 2020), UNESCO calls on radio stations to respect diversity. In its view, this includes maintaining a good mix of public, private and community radio stations. In addition, pluralism should be promoted by representing different social groups in newsrooms. It is also important to promote a diversity of editorial content and programme types that reflects the diversity of the audience.

Remembering the pioneers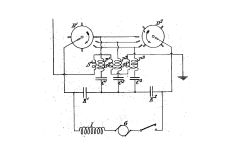 Guglielmo Marconi´s "Improvements in transmitting apparatus for use in wireless telegraphy and telephony", 1913 (GB191302918A)
Why February 13? On this day in 1946 the Radio of the United Nations (UN Radio) was founded. UNESCO aims to commemorate this as well as the inventors from many countries who paved the way for the radio: Heinrich Hertz, Alexander Popov, Edouard Branley, Nikola Tesla, Guglielmo Marconi, Oliver Lodge, Cervera Baviera, Jagadish Chandra Bose and many others. Since the basic technology of radio remained relatively unchanged for a long time, radio services are now adapting to the era of media convergence and are taking up new technological forms such as broadband, mobile phones, DAB+ and tablets.

Marconi's Milestone Patent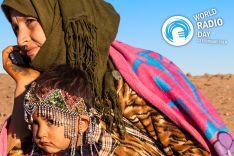 This year, one of the pioneering patents of radio pioneer Guglielmo Marconi celebrates its 120th anniversary: "Improvements in apparatus for wireless telegraphy" (

GB190007777A), registered in England on April 26, 1900. This patent is considered a milestone in the development of the radio.
Marconi had already applied for further patents before, e.g.

GB189612039A (1,08 MB)((1897). There were also other forerunners or parallel developments such as Nikola Tesla's "System of transmission of electrical energy"(

US645576A) or Oliver Lodge's "Improvements in syntonised telegraphy without line wires"(

GB189711575A (1,74 MB)), both from 1897. Nevertheless, Marconi's patent of 1900 established his fame as the most influential radio pioneer. One year later he sent wireless signals across the Atlantic for the first time.
The first public radio broadcast in Germany also celebrates an anniversary in 2020: 100 years ago, on 22 December 1920, the "Sender Königs Wusterhausen" broadcast a radio programme for the first time.
Technically, the good old radio is still being rejuvenated today, see for example

EP 3461010A1. New patent applications to the DPMA concerning radio originate mainly from automotive companies (e.g.

DE102012014938A1,

DE102017203993A1) and suppliers (e.g.

DE102012216824A1,

DE102014205528A1).

Pictures: UNESCO, DEPATISnet, UNESCO
Last updated: 24 November 2021