Inhalt
Trade Marks
Trade Mark Law Modernisation Act (Markenrechtsmodernisierungsgesetz), 14 January 2019:
This page is currently being revised and adapted to the changes of the Trade Mark Law Modernisation Act. The German trade mark pages have already been revised.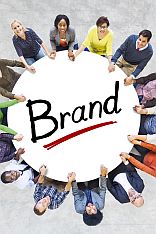 Trade marks identify products and services of an enterprise. They may stand for the quality of an enterprise and are their intellectual property just like patents. Strong trade marks are assets. All signs that are suitable for distinguishing goods or services of your enterprise from those of another enterprise can be protected as trade marks.
Our trade mark website tells you everything you need to know as a trade mark applicant. It does not matter whether you want to apply for a trade mark for goods or for services - or for both - the way to trade mark registration is the same.
Browse through our site to learn more about what trade mark protection is, what data are required for it and why trade marks may be excluded from registration because of grounds for refusal. Read why you should absolutely perform a search on all that is essential about your intended trade mark beforehand and consult the classification of goods and services, before filing an application. You need to know: all goods and services are divided into 45 classes. The amount of the fee you have to pay for the application depends on the number of classes indicated. If you do not need more than three classes, the application fee due for paper-based filing is 300 euros and for electronic or online filing 290 euros. The fee for each additional class is 100 euros.
Warning against Misleading Requests for Payment
The German Patent and Trade Mark Office (DPMA) warns against – partially misleading – offers, requests for payment and invoices relating to IP applications and renewal of IP rights from private companies unrelated to the DPMA.
The DPMA does not send any invoices or requests for payment for the application or renewal of IP rights.
Please read more on our website: Warning against Misleading Requests for Payment

We also explain to you why you need a list of goods and services for the application, how you can actually file an application and how examination, registration and renewal are carried out by our office. Please note that we do not check whether there are registered trade marks similar or identical to your trade mark. Proprietors of earlier trade marks might file a notice of opposition after registration of your trade mark. Therefore, it is important that you carefully think through all your steps - also because you will not be able to change the list of goods and services after filing your application. The data of your application will be published in DPMAregister, the electronic IP information system.
And if you finally think about seeking protection for your trade mark abroad, we will also tell you what to do. Furthermore, we give you answers to frequently asked questions about trade marks.
Should you still have any questions, you may find it helpful to call our Customer Care and Services. By the way, an IP lawyer can also provide quality advice to you.
Picture: iStock.com/Rawpixel
Last updated: 18/02/19