Content
Utility Models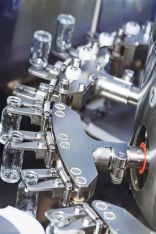 Utility models are "fast IP rights". Examination and grant of a patent usually take several years. A utility model, on the other hand, can be entered in the Register within a few weeks after receiving the application provided the documents filed comply with the requirements of the Utility Model Act (Gebrauchsmustergesetz) and the application fee has been received in due time.
The IP right becomes effective in the territory of the Federal Republic of Germany upon registration of the utility model, conferring the same rights as a patent. Only you are entitled to use, manufacture and place on the market your invention. You may prohibit anyone else from doing so.
The following pages contain information about the requirements for an effective utility model protection, about the application and the registration procedures, about potential costs as well as about utility model protection outside Germany.

Picture: iStock.com/kadmy
Last updated: 20 October 2020