Content
Protection Outside Germany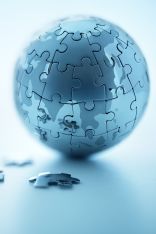 Patents are only valid in the country for which they have been granted (principle of territoriality). Patents granted by the DPMA have effect in the Federal Republic of Germany. You have a choice of several routes for obtaining patent protection of your invention in other countries.
If you wish to obtain protection for your invention in just a few countries in addition to the country of first filing, it might be useful to file individual applications in the respective countries. The

Innovaccess website gives an overview of filing options in the member states of the European Union.
If you seek broad regional or worldwide protection for your invention, you can file a European or an international patent application. This is an efficient way to request patent protection in many countries by filing a single application. However, there is no such thing as a 'world patent'.
If you wish to file your invention outside Germany, you have a priority right for twelve months. This means that you can file the application for your invention outside Germany within twelve months of the date of filing the German application. Your later filing will be granted the priority date of the German first filing (this means that your application will be treated regarding examination of novelty as if it was received at the German filing date). If you do not observe this time limit, you will no longer be able to extend your patent to other territories with retroactive effect. Your application will then have the actual, later filing date. This may lead to the consequence that the publication of your own German application is prejudicial as to novelty in the examination of the later filing.
Picture: iStock.com/Brian A. Jackson
Last updated: 27 March 2023