Content
Trade marks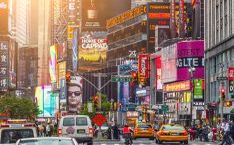 The German Patent and Trade Mark Office publishes application forms, information leaflets and other forms concerning IP applications. Some of the documents are available in German language only.


Important notes:
Please do not send your trade mark application or any other request by e-mail. Procedural acts (applications, requests, etc.) require submission by post, fax, using DPMAdirektWeb or the DPMAdirektPro software, or in person to be legally valid.
Moreover, when using the application forms in Word format, which you send by post or fax, please make sure that the limits of the writable fields are observed when filling them in and that all required and requested information is inserted in a way so that it is visible for third parties. Only fully visible information can be taken into account when examining your application (this applies in particular to information concerning the list of goods and services).
Picture: iStock.com/focusstock
Last updated: 2 March 2022