Content
World Water Day 2023

Drinking water for all!

Drinking water is the most precious resource on earth. One in four people worldwide - around two billion people! - has no access to safe drinking water. And almost half of the world's population does not have safe sanitation, according to the

United Nations.
Ahead of the United Nations World Water Conference, UNICEF warns especially of the dangers for children. Every day, more than 1,000 children under the age of five die worldwide from diseases caused by polluted water, lack of sanitation and poor hygiene, says

UNICEF.
High time to do something about it! The annual World Water Day on 22 March, which the United Nations has been calling for since 1992, reminds us that although drinking water is a human right, it is unfortunately not something that can be taken for granted.

Accelerating Change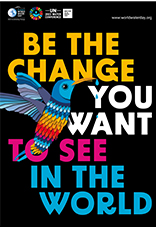 The motto for International Water Day 2023 is "Accelerating Change". The aim is to focus on the importance of national and international cooperation to achieve Sustainable Development Goal 6. In 2015, the United Nations formulated the goal of ensuring clean water and sanitation for all people by 2030.
Access to clean drinking water must not be a privilege. However, achieving this goal for all people requires an enormous effort on a multitude of levels. This is why the World Water Conference will take place in New York from 22 to 24 March - the first event of its kind in almost 50 years. "This is a once-in-a-generation moment for the world to unite around water," says the

official UN website for World Water Day.
Expectations for the conference are high: "The UN 2023 Water Conference in March must result in a bold Water Action Agenda that gives our world's lifeblood the commitment it deserves", says UN Secretary-General António Guterres (see

conference website).
"Business as usual" is no option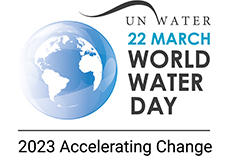 Problems with water supply undermine progress on virtually every major global issue: Health, hunger reduction, gender equality, jobs, disaster reduction or peace-building.
Right now, we are far from reaching the 2030 target, says

worldwaterday.org: : "Billions of people and countless schools, businesses, healthcare centres, farms and factories are being held back because their human rights to water and sanitation have not yet been fulfilled. We need to accelerate change - to go beyond 'business as usual'.
Governments would have to work four times faster on average to reach the target on time, it adds. "But this is not a situation that governments can solve on their own. Water affects everyone, so we need everyone to take action".

Inventions for a better water supply
New inventions play an important role in combating water shortages. The large number of applications for utility models and patents relating to water management received by the DPMA in recent years reflects the different approaches to combating the shortage of drinking water in arid, i.e. very dry, areas.
Here are a few examples:
For example, new processes for desalination of sea water are constantly being developed, which also take into account environmentally friendly disposal and processing of the components that are as insensitive to disturbances as possible, e.g. DE102015109119B4, DE102014015980A1, DE112017003735T5 or also DE202017002007U1 desalination bottle).
Quick tests, with which the water quality can be determined in a short time, show which water can be drunk safely, see e.g. DE202016104539U1 oder EP03171172B1 (1,56 MB).
There are also some new, innovative approaches to the production of drinking water, e.g.

DE102016012612A1(water production from ambient air),

DE102018207875A1(drinking water production in power plants, also

WO002019219472A1) or

DE202019100179U1 (water production in vehicles).

The latest applications include, for example:

DE102021104525A1 (Water treatment plant),

DE102021117137A1 (System for disinfecting drinking water) or

DE102021102879A1 (Disinfection device for drinking water).
The

United Nations World Water Report is produced annually for UN-Water by UNESCO and its

World Water Assessment Programme (WWAP). For this purpose, 31 UN organisations cooperate with UNESCO. Since 2014, it has been published annually with a thematic focus.

Pictures: iStock.com/cnora, UN
Last updated: 22 June 2023