Content
IP rights briefly explained

How can I protect my ideas?
Useful inventions, successful designs or catchy brand names can have great economic value. Good, if you protect your intellectual property from being copied!
Intellectual property and its protection is of essential importance for industry, science and research. To be able to compete successfully in international markets, companies need to turn their research and development results fast and effectively into marketable products. For this purpose, you should first secure industrial property rights for your innovations.
There are different ways, to protect intellectual property (IP). The German Patent and Trade Mark Office is the central point of contact in the Federal Republic of Germany for all questions regarding industrial property protection.
Industrial property rights secure the exclusivity of what you have created: You alone decide who may use them and when - and for what purposes. You alone decide on the exploitation of your own development and can prohibit others from exploiting it. You alone have the power of control over the possible commercial potential.
Here, we provide you with a brief overview of the types of intellectual property that can be registered at the German Patent and Trade Mark Office.
Which type of intellectual property protection is right for you?
Have you made a technical invention or developed a new process? Then, you should consider to apply for patent protection.
You have developed something that you want to protect very quickly? A utility model application might be an attractive option.
Have you created a new design (shape, pattern, colour) of a product? Protect this design by registering it at the DPMA!
If you want to protect the name of a product or a service, you can apply for a trade mark for the name at the DPMA.
Types of IP - brief overview


Patents
Utility models
Trade marks
Registered designs
Topographies
protect...
technical inventions
technical inventions (except processes)
signs identifying the goods or services of an enterprise
visual appearance (shapes, patterns and colours) of almost all industrial or handicraft products
three-dimensional structures of microelectronic semiconductor products
Requirement of protection
- new
- inventive step
- industrially applicable
- capable of being performed
- new
- inventive step
- industrially applicable
- capable of being performed
- not purely descriptive indication of the service or product
- distinctiveness
- novelty and individual character
-originality (not simple reproduction of another topography)
Protection begins...
upon publication of the grant in the Patent Gazette (Patentblatt)
upon entry in the Register
on the filing date accorded upon entry (of the trade mark) in the Register
upon entry in the Register
depending on whether or not the topography has been previously exploited commercially (see Sec. 5 Semiconductor Protection Act [Halbleiterschutzgesetz])
maximum term
20 years
10 years
indefinitely renewable (every 10 years)
25 years
10 years
Conduct a thorough search!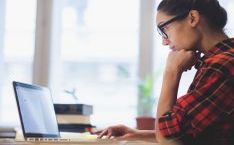 No matter which type of IP might be of interest to you - it is important that you gain information on already existing IP rights in your field before you file an application:

What is the state of the art in the field of my invention? Is it really new?
Does a trade mark already exist for the name I wish to apply for?
Will my draft design possibly infringe the IP rights of another person who already registered a design at the DPMA?
You need to know: only patent applications undergo substantive examination by the DPMA. Applications for other IP rights are only examined with respect to formal requirements. A comprehensive examination as to whether your trade mark, your design or your utility model is capable of being protected is only carried out if it is challenged by a third party.
If you conduct a thorough search before filing an application (or get somebody to do it for you) you can minimise the risk of infringing an already existing IP right of another party. You can also reduce the risk that your registration might be challenged or cancelled due to existing prior art or other grounds for refusal.
Where to get advice and assistance?
Information on IP protection is provided by the DPMA in a variety of ways - for example, all important information is available on this website. We have also compiled diverse brochures on IP protection, which you can download as pdf documents.
Of course, you can also contact our Central Customer Care and Services by phone or e-mail or visit us at our offices in Munich, Jena and Berlin.
Our databases will provide an initial overview to you and help you find out whether your invention actually is new or whether the brand name of your choice is perhaps already protected by a trade mark? Our Customer Care and Services offers initial support on such searches.
In most of the cases - particularly if you need a reliable search result - we recommend that you seek professional support to help you conduct searches. Our regional cooperation partners, the patent information centres will also give you support and advice on searches in the lead-up to the application. They carry out commissioned searches for their customers. Patent attorneys and commercial patent search agents can also be commissioned by customers to conduct such searches.


Second part of the brief introduction
Industrial property rights at a glance: further introductory information on patents, trade marks and more.
Bild 1: DPMA, Picture 2 : iStock.com/mihailomilovanovic
Last updated: 22 May 2023