Content
Search

Searches are important
Tips on online searches

Prior Art Search on the Internet
IP searches can save time, effort and, ultimately, money. They can help avoid duplication of research and development already contained in patent literature. Regular searches in the databases may also keep you from infringing other IP rights.
IP searches are specifically important before filing a utility model application, since a utility model is entered into the official Register without checking all substantive requirements for an effective IP right. However, you will only benefit from a legally valid utility model if your invention complies with these requirements.

Searching within the databases of the DPMA
Directly to
You should carefully search the state of the art in order to reduce the risk of subsequent cancellation. The state of the art is the yardstick for assessing the 'novelty' requirement. For this purpose, you can use the DPMA's free patent database DEPATISnet, containing more than 80 million patent publications from around the world.

Espacenet, the database of the European Patent Office, is also available free of charge. You will find more information about our databases on the sites Search.
Classification of technical IP rights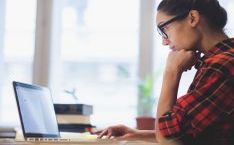 The International Patent Classification (IPC) allows a systematic search for official publications relating to technical IP rights.
The IPC hierarchically structures the entire technical knowledge. This classification is used by most patent authorities worldwide in order to assign documents to the respective field of technology. This makes the IPC an important search tool. By using IPC symbols, you can search within global data stocks independent of the publication language.
Searching for the state of the art, monitoring IP activity of competitors or analysing other issues: searching by using IPC places offers a range of options to develop and specify search strategies.
Do you have any further questions?
You can contact the central customer care and services of the DPMA (phone: +49 89 2195-1000).
The search support database hotline (phone: +49 89 2195-3435) will be pleased to answer your questions on searches.
Expert staff provide assistance in the search rooms of the DPMA in Munich and Berlin. There, all services offered by the DPMA are available to you.
The patent information centres (Patentinformationszentren) also provide expert assistance to you.
Searches are also offered by commercial information brokers and patent search agents which you can find via all major Internet search engines.
The DPMA also offers workshops and seminars on IP searches and searches. You will find the dates on the events page.
You can use the new online-assisted search. Here you meet virtually on the Internet with search experts of the DPMA who will support you individually in your search.

Picture 1: iStock.com/ldprod, Picture 2: iStock.com/mihailomilovanovic
Last updated: 5 November 2021