Content
Fees
IP fees and types of payment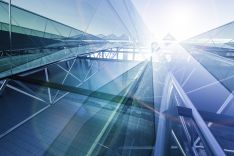 Information on all fees for the filing of IP applications and the renewal of IP rights is available here:
Furthermore, we provide detailed information and notices concerning payment transactions.

Important information:
The timely and complete fee payment is crucial for the filing of your IP applications and the maintenance of your IP rights.
Hence, the day of payment and the mode of payment are particularly important. If due fees are not received in time at the DPMA or if the DPMA does not receive the full fee amount, your request for IP protection or your application is deemed to be withdrawn; your IP right lapses. Therefore, it is absolutely essential that you make sure that the full fees are paid in due time.
The DPMA warns against misleading offers, requests for payment and invoices from private companies. Please read more on our website Warning against misleading requests for payments.
General information on fees and payment transactions
Contact
For general questions concerning fees and payment transactions you can call our Central Customer Care and Services +49 89 2195-1000 or send an e-mail to info@dpma.de .
For concrete questions concerning payment transactions (e.g. individual payments) you can send an e-mail to zahlungsverkehr@dpma.de or call our hotline for direct debit at +49 89 2195-4500 or our hotline for direct deposit +49 89 2195-2532.
Picture: iStock.com/4x_image
Last updated: 2 March 2022