Inhalt
Search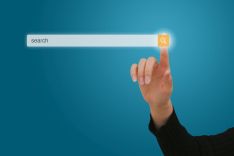 Whether you are planning an application yourself, looking for technical solutions to specific problems, require information about a particular business's patent portfolio, want to avoid breaching third-party IP rights, or have other queries - the DPMA databases allow you to search for patents, utility models, trade marks, and designs online free of charge:

DPMA
register
The DPMAregister is the official German register for patents, utility models, trade marks and designs. You will find detailed information on the legal and procedural status of each IP right, including:

the applicant or owner
the current legal status of the application or IP right
when the IP right was granted or registered
whether the IP right is still in effect or has already lapsed
when the next fee is due
and much more
It is also possible to view files concerning patents and utility models electronically through the register. You can review the written correspondence between the applicant or the representative and the DPMA, for example.
As a special service within DPMAregister, you can use the DPMAkurier service for monitoring searches.
DEPATIS
net
DEPATISnet offers access to our in-house document archive of patent publications on technical IP rights from across the world, which is used by DPMA examiners themselves to determine the current state of the art.
DEPATISnet is suitable for the following research goals:

novelty search in order to estimate the likelihood of a patent being granted or to save on development costs
overview search to gain an extensive overview of prior art in a specific technological area on which to base a new technology development project
monitoring search to follow competitor's development activities in areas of interest, to help you make more informed decisions about whether to begin or continue your own development activities, and to be able to identify at an early stage when your own IP rights have been infringed by a competitor, and, where necessary, to be able to prepare for opposition proceedings
to search for possible cooperation partners, licence-holders, and exploiters for your invention
infringement search ('freedom to operate' search) in order to investigate valid IP rights that your product might breach when it reaches the market
historical search, e.g. to document an inventor's activity in order to chronicle a family or business by searching their name or to identify the state of the art in a specific area of technology during a particular period of the past.

Picture: iStock.com/MücahiddinSentürk
Last updated: 20 October 2020