Content
Steven Spielberg´s 75th birthday

"Switching device" (WO002000048879A1) by Steven Spielberg
Aliens, sharks and patents
He is probably the best-known film director in the world: Steven Allan Spielberg, born on 18 December 1946 in Cincinnati. He is considered the most commercially successful director and producer, but he has also won numerous awards, including three Oscars (two for best director). And he is one of the few directors who applied for patents.
As a teenager he was already making films at home; later he studied film studies at California State University in Long Beach. His short film "Amblin" impressed a studio boss so much in 1969 that Spielberg became the youngest director ever to receive a long-term contract from one of the major Hollywood studios.
Spielberg first worked for television and shot episodes of "Columbo", among others. His 1971 film "Duel" thrilled television audiences and critics. Soon he was allowed to release his first feature film ("Sugarland Express", 1974). Then followed a work that founded modern blockbuster cinema, became the most commercially successful film to date and still appears at the top of all the best lists for action or scary films: "Jaws".

Hollywood's golden boy
Spielberg almost drowned or was crushed by boats during filming; the scheduled shooting time was also considerably overrun. But "Jaws" (a German word mark 1040716 since 1975 by Universal, by the was) broke all records and thrilled viewers and critics - and spoiled swimming in the sea for many... Even the senior master of suspense Alfred Hitchcock praised the young Spielberg. From then on he was considered a Hollywood wunderkind or prodigy and a man with the "Midas touch": almost everything he did as a director or producer turned into box-office gold.
In the early 1980s, Spielberg landed one blockbuster after the next with the "Indiana Jones" films (word mark DE 1033008) and "E.T." 8German word mark 1067475 since 1982), among others. But he was considered a popcorn cinema specialist; more ambitious films like "The Colour Purple" did not bring him recognition as a serious artist.

Serious success

That only changed in 1993, the year Spielberg released two unique films that could not have been more opposite: "Jurassic Park" with its groundbreaking animation technique (even today the dinos look amazingly real), which is still one of the most commercially successful films of all time. And "Schindler's List", a bloodcurdling, ambitious Holocaust drama shot in black and white.
Spielberg had put the project off for ten years because he did not feel ready for it. Now he finally received the longed-for artistic recognition and the Oscar for Best Director. The film was also a milestone in his personal development: he recalled his family roots and his Jewish faith and founded the

Shoah Foundation, an important "oral history" project. It collects reports from Holocaust survivors, but also documents other genocides in order to "develop empathy, understanding and respect through testimony".
From then on, Spielberg made equally successful demanding drama films ("Saving Private Ryan", the not uncontroversial "Munich" or "Lincoln"), light-hearted comedies ("Catch Me If You Can") or science fiction thrillers ("War of the Worlds", "Minority Report").
Patented camera movements
In his breakthrough "Jaws", Spielberg impressed cineastes with unusual camera angles. Spielberg worked out rapid camera movements, such as in "Indiana Jones and the Temple of Doom", in an intensive examination of technical conditions, which led to him later applying for patents in this field himself: "Switcher truck and sled" is an invention that enables a "dolly", i.e. a camera sled, to change tracks or turn off without jerking during camera movements on laid tracks (

US20030075070A1).
He initially secured the possibility of turning at right angles during a camera movement as a design patent under the title "Dolly track switch"(

US401951S). In an extended form, Spielberg registered this idea internationally as a "switching device" by PCT (

WO2000048879A1).
Useful for screenwriters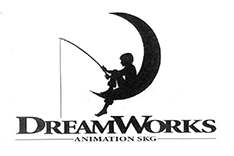 EM009921248
Screenplays for films - Spielberg wrote several of them - often pass through many hands before they receive their final version. Simultaneous free editing from a variety of locations and circumstances is complicated. In 2002, Spielberg therefore applied for a patent for "Method and apparatus for annotating documents" (

US20020129057A1 (1,77 MB)). In it, he developed an intuitively controllable, multimedia-accessible, decentralised word processing system that can also process spoken annotations or changes, for example.
The application states: "The user may, for example, begin reviewing the document in an automobile, continue to review the document via a cell phone, and finish reviewing the document from home using a regular phone line." He expanded on this idea in 2014 with application

US20140365860A1 (2,68 MB).
With streaming (back) to the future?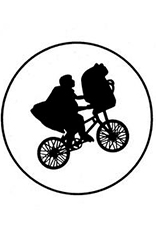 Amblin Entertainment company logo (014917637)
In 1994 Spielberg founded the film studio DreamWorks, which was sold in 2006. He had already founded his own production company, Amblin Entertainment, in 1984. With it he was involved in hits such as "Gremlins", the "Back to the Future" trilogy, "Who framed Roger Rabbit", "An American Tail", "Twister", the "Men in Black" series or "Flags of Our Fathers".
Amblin recently signed a contract with Netflix. It is quite possible that the king of blockbuster cinema will soon be personally involved in films for the streaming service. In any case, the jubilarian is obviously not thinking about retirement: a fifth "Indiana Jones" part and a film about his own childhood ("The Fabelmans") are in the works.
Spielberg will also produce the next part of the dinosaur saga, "Jurassic World: Dominion", which is scheduled for release in summer 2022. The title is already protected as a word mark (EM018305191). Spielberg's remake of the classic musical "West Side Story" is also currently being shown in cinemas.
Text: Dr. Jan Björn Potthast; Pictures: DEPATISnet, DPMAregister
Last updated: 22 June 2023