Content
DPMA President receives high-ranking delegation from Japan
Topics in focus: unitary patent, green transformation technologies inventory and patent examiner exchange
On 2 October, DPMA President Eva Schewior received the Commissioner of the Japan Patent Office (JPO), Koichi HAMANO, and his delegation at the DPMA. The talks in Munich were also attended by representatives of the Japanese foreign trade promotion organization JETRO Düsseldorf and the Japanese Consulate General.
Japan visiting the DPMA - October 2, 2023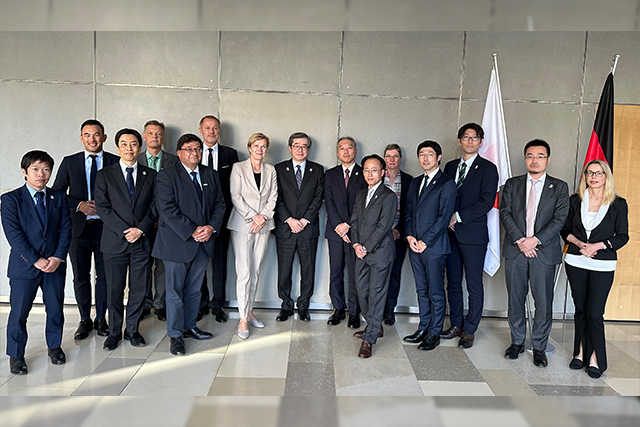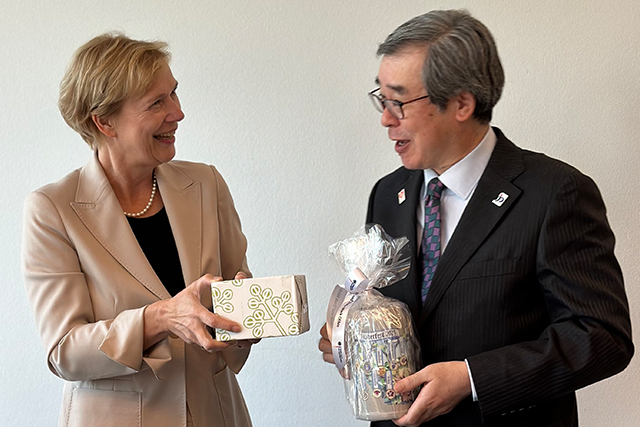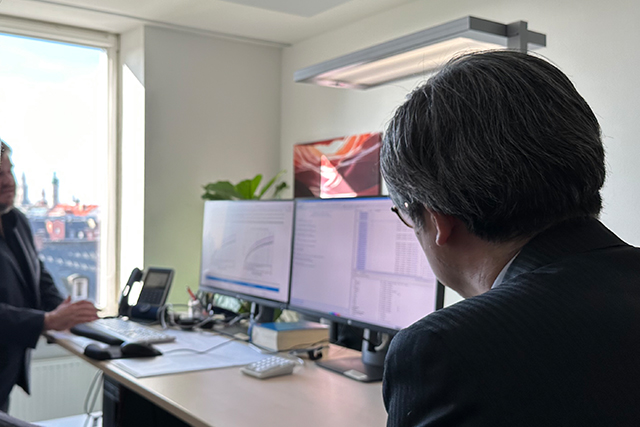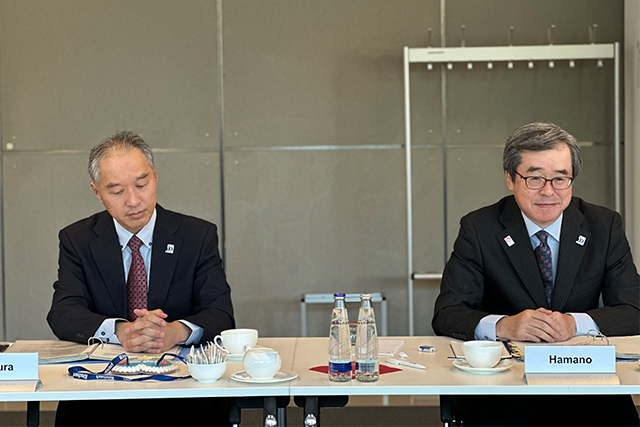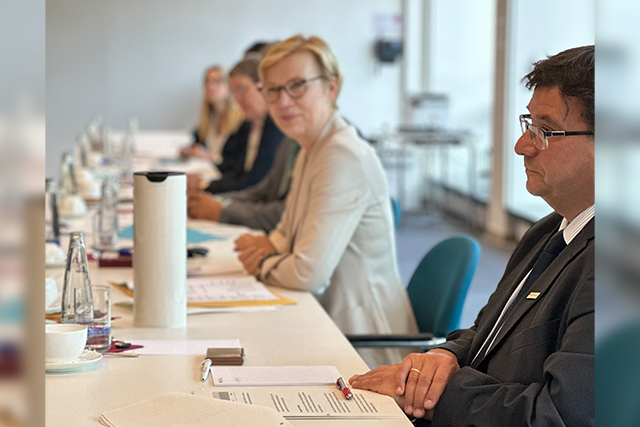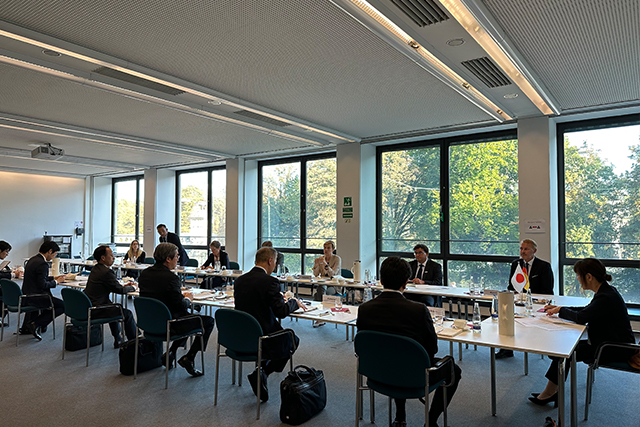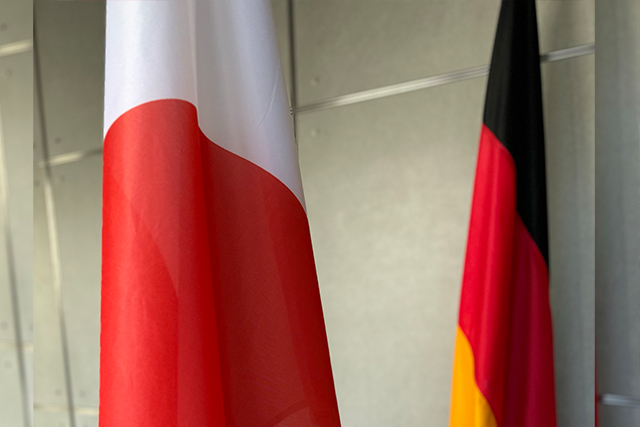 Exchange to be intensified in the future
The exchange between the two patent offices is to be intensified in the future. Through close cooperation, the challenges in the IP ecosystem can be better addressed in order to effectively protect industrial property rights.
In addition to the substantive exchange, the previously virtual exchange of patent examiners is to be conducted in person again. This project was initiated today. The guests were shown the many digital options for patent searches in an examiner's room.
In addition, the following topics were in focus:
The JPO was particularly interested in the initial impact and prospects of the Unitary Patent and the Unified Patent Court, as well as the new and expanded responsibilities of the DPMA in providing information to the public.
The JPO's Green Transformation Technologies Inventory (GXTI) generated a lot of interest at the DPMA. The GXTI is a platform of the JPO that provides a quick overview of technologies related to green technologies (GX). The GXTI facilitates patent searches in the field of green technologies even without much prior knowledge.
We look forward to further exchange and thank all participants.
Pictures: DPMA
Last updated: 6 October 2023