Content
DPMA confident about the new year
250 additional posts, capacity of patent examination to be increased by an additional 20 percent, new services to be provided
At the end of this year, the German Patent and Trade Mark Office can look to the future with great confidence. The Bundestag has sent a clear signal to strengthen Germany as a location for innovation. A total of 250 additional posts for the DPMA, including more than 170 posts for patent examination, are provided for in the 2018 and 2019 budgets – a historic increase.
In recent weeks, we have already conducted more than 250 job interviews. We have selected about 70 highly qualified experts from engineering and natural sciences to date. They will join us in the coming months. Further advertising for job vacancies will follow in spring 2019. We are convinced that our secure, modern and family-friendly workplace models will enable us to attract additional highly qualified staff.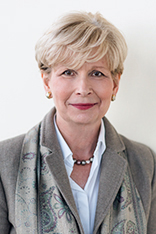 The improved staffing situation of the DPMA is good news for innovative companies in Germany. In its "Global Competitiveness Report 2018", the World Economic Forum has confirmed our country's leading global position in terms of innovation capability. According to the study, among the 140 states surveyed, the development and commercialisation of new ideas is most successful in Germany. A key factor in this context is the number of patent applications.
With the new posts, we are well positioned for decreasing the processing times of patent applications in the medium term and for reducing the number of unprocessed applications. We will not jeopardise the internationally outstanding quality of our examination, but we will get faster. Yet, our innovators do not only need fast, but also permanent and valid protection. Only patents whose validity can be upheld during legal proceedings will bring growth and prosperity.
We will continue to offer the highest quality, not only in patent examination, but also in our other divisions. On 14 January 2019, the Trade Mark Law Modernisation Act (Markenrechtsmodernisierungsgesetz) will come into force – with new options for the trade mark community. In the trade mark divisions in Munich and Jena, we have thoroughly prepared ourselves for the new legal framework so that our customers can rely on competent services.
We will also continue to expand our digital services offered. We have received electronic invoices since some months. Moreover, we are preparing the IT landscape of the DPMA for another milestone in our e-government strategy. From 2020, we also aim to process designs exclusively in electronic files – in the way we have been handling our other IP rights for many years.
In addition to the future-oriented technical and professional projects, there will also be a personnel change in our senior management in 2019: Mr Ulrich Deffaa will join the DPMA as additional Vice-President.
We wish you all a Merry Christmas and a Happy New Year and look forward to a continued cooperation for the benefit of Germany as a location for innovation.
Cornelia Rudloff-Schäffer, President of the DPMA
Last updated: 17 December 2018