Content
What is intellectual property?

For large companies only?
Do you believe that IP rights are only worthwhile for large companies? No. Especially for small and medium-sized enterprises it is valuable and pays off to use IP Rights, as a comprehensive study recently has proven once more. Patents, trade marks and the like - if properly managed - contribute significantly to a company's success. There is far less time and effort involved than you might think, and fees are much lower than expected. Seek advice and take advantage of the search support offered to you at the DPMA.
Please note: The information on this and the other SME pages is an overview. For legal subtleties, please also use more detailed information sources or consult a patent attorney.

What is intellectual property anyway?
The term "intellectual property" - also referred to as IP - covers property rights in creations of the human intellect (e.g. inventions, know-how, software). The term "industrial property rights" refers to all the rights that protect these individual intellectual achievements, such as patent and utility model rights in respect of inventions or copyright in respect of works of science, literature and art (including software).
The following options exist among others to protect intellectual property:

industrial property rights

patents and utility models
trade marks
registered designs

trade secrets
copyright and related rights
Industrial property rights: the DPMA's core competence
Registered industrial property rights offer reliable protection for inventions, processes, trade marks, signs and designs, because registration in the Register allows you to prove and assert your intellectual property rights quickly and easily.
What types of industrial property rights exist?
Have you made a technical invention or developed a new process that has not yet been published? Then you should consider applying for patent protection.
The patent gives its owner the exclusive right to his invention for up to twenty years. Nobody may, without a license, use, manufacture, offer, place on the market, import patented products or apply patented processes.
Please note:
Any publication on the subject of your invention prior to the date of filing of the patent application will jeopardize the success of your application. This applies to publications as well as to public lectures, works, posters or abstracts for conferences and any kind of online publications. Therefore: File first, talk about it later!
You have made a technical development that you want to protect very quickly? A utility model application could be an attractive option.
A registered utility model provides the same protection as a patent, but the DPMA does not examine whether the subject matter of the application is actually new and inventive. That is why you can obtain an up-to-ten-year protection after just two to three months. However, you yourself are responsible for ensuring that your invention is new. In any case, you must thoroughly examine the novelty of your invention in order to prevent your utility model from being challenged by third parties.
Have you designed a new form, shape or colour for a product? Protect this design by registering it with the DPMA.
A registered design protects the appearance of two- or three-dimensional products (e.g. fabrics or furniture). The form, shape and/or colouring of objects are eligible for protection if the requirements of "novelty and individual character" are met.
If you want to protect the sign identifying a product or a service, you can register it at our office as a trade mark.
The following signs can be registered as a trade mark in the Register: word and figurative marks, sound marks, three-dimensional configurations, colours and other signs. The term of protection of a trade mark is ten years and can be renewed an indefinite number of times.
You can also file applications for IP rights for indications of geographical origin and topographies among others at the DPMA.

Fees that pay off
The official fees for filing and registering your IP right are lower than you might perhaps expect. Thus, filing an electronic patent application costs only 40 euros. In the case of an electronic application, the utility model costs 30 euros until the next maintenance fee is due after three years.
For the filing of a trade mark application (for three classes of goods and/or services) and the renewal of trade mark protection for ten years, fees of EUR 290 are payable in the case of electronic filing. The electronic design application costs 60 euros for a term of protection of five years.
You can find an overview of the fees for filing your IP application at the DPMA in our information leaflet

Industrial Property at a Glance and in detail in our brochure

Information Concerning Costs, Fees and Expenses.

What cannot be protected at the DPMA?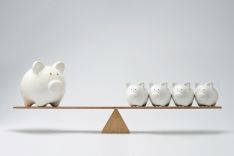 What is referred to as "soft IP", for example works protected by copyright or trade secrets, cannot be officially registered and therefore cannot be applied for at the DPMA.
What is a "trade secret"?
This means confidential business information that is only known to a certain group of people within a company and that must not be disclosed to the outside world. For example, your customer directory, recipes, a specific production method or your in-house method of treating materials. In employment contracts, companies can oblige their employees to keep business or company secrets.
However, for developments and processes that you may have been protecting as a trade secret up to now, a registered IP right might also be an option.

Copyright and related rights
Copyright protects individual intellectual creations. It arises without formal registration and is free of charge: A work is considered protected by copyright as soon as it is created. In the event of a dispute, it is crucial that you can prove the date of creation and the originality or novelty of your creation. The author has the exclusive right to use his work and to grant or deny authorisation to others to do so. For example, he may prohibit or authorise the sale, reproduction or translation of the work.
It is advisable to exercise caution in international business, as copyright varies from country to country.
It should also be noted that the concept of the work is not clearly and objectively defined in copyright law and that, therefore, the courts examine and assess each creation individually.

Use copyrighted content such as music or movies legally on the Internet? You can!
Almost a quarter of all EU citizens surveyed are unsure whether an online source is genuine or not. The European online content portal

"Agorateka", helps consumers find legal offers for music, TV and film, games, books and sporting events in participating European countries through a single portal.
You can find out what is legal and what is not when using copyrighted content such as music or movies on the Internet in the frequently asked questions (FAQ) on copyright on the

website of the EUIPO.
Picture 1: iStock.com/jacobammentorplund, Picture 2: iStock.com/pogonici
Last updated: 9 March 2023