Content
Sustainability

We act sustainably
Preserving nature and the environment, managing resources economically, providing all people with equal chances for a good life – for the generation of today and all generations to come. That is what "sustainability" means.
Our official mandate is the protection of intellectual property. As a German federal agency, however, we are also committed to society. While we seek to grant IP rights for modern technology, we also have to impress with sustainable action on the way there. This forms part of our self-conception.
Sustainability is an ambitious goal. Energy, dedication, and viable concepts are required to move us closer to this goal each day. We have already taken the first successful steps in this direction. We save electricity and paper, use modern means of communication, support energy-friendly mobility concepts, pay attention to sustainability aspects when awarding public contracts, and already work digitally to a substantial extent.
Electrical energy from the grid – renewable and regenerative
Since 2018, our office buildings in Zweibrückenstraße, Cincinnatistraße, and Schwere-Reiter-Straße in Munich have been exclusively supplied with green electricity. We receive 100 percent of the electric energy from renewable resources from hydro and wind power. Furthermore, we use regenerative energy from solar thermal and geothermal systems and daylight-dependent LED lighting systems in our office buildings. This way, we were able to reduce our power consumption significantly and decrease our CO2 emissions by around 1.36 million tonnes per year.
Modern video conferencing and communication technology
Every location of the German Patent and Trade Mark Office (DPMA) is equipped with modern means of communication. Our staff members have 16 video conferencing systems at their disposal. This way, we can reduce trips by plane, car or public transport. Paper consumption in the office is also decreasing. For the year 2019, we have recorded a decrease of six percent compared to the previous year. In cases we cannot do without paper copies entirely, we use recycled paper only. With our recycled paper share of 97 percent, we exceeded the "Blue Angel" target quota. This earned us an

award from the Federal Environment Agency for the exemplary use of recycled paper in the

"Procure greener" campaign.

If vehicle fleet, then climate-friendly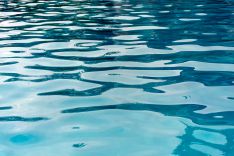 The DPMA maintains a small vehicle fleet. In order to lead by example in this area as well, we are going to gradually discard "end-of-life vehicles" which emit more than 110 g of CO2 per kilometre and thus do not meet the objectives of the "Sustainable Development Strategy". Currently, our fleet's average CO2 emission still amounts to 114 g of CO2 per kilometre. We have undertaken an extensive market analysis on the deployment of vehicles with natural gas, hybrid, electric, plug-in hybrid, and hydrogen drive und are going to introduce appropriate vehicles as soon as they are available with environment-friendly drives and meet the applicable price limits set by the Federal Ministry of Finance (BMF). One electric transport vehicle is already in use at the DPMA. In the case of replacement purchases of vehicles, we consistently apply the "Jahreswagenregelung".
We have offered "fuel saving courses" to the drivers of the DPMA. Energy-friendly driving reduces both fuel consumption and a car's costs of wear and tear.
By bus, train, or bike to the office – or work from home
Not least of all, we encourage our staff to take the bus or the train to the office. For this reason, we offer a "job ticket" that allows our staff to use the public transport network at reduced rates. Cycle shelters are available at all DPMA locations to those staff members who wish to ride the bicycle to work. In order to ensure that these colleagues get to the office safely, we offer them the chance to attend cycle safety training. Currently, we are testing alternative means of transport such as e-bikes and cargo e-bikes for business use.
Sustainable mobility also stands for location-independent working from home. Here, too, we want to set an example: By late 2020, more than 1,200 staff members of the DPMA will have a workspace at home, which is especially climate-friendly and facilitates the reconciliation of private and professional life.
Sustainability of IT hardware, equipment, and office supplies
When awarding public contracts, we consider environmental, social, and human rights aspects. For all our tenders, we demand product- and individual case-related sustainability criteria.
We purchase the majority of our IT systems, standard items of furniture, and office supplies through the "Kaufhaus des Bundes (KdB)", which is the procurement department of the Federal Ministry of the Interior, Building and Community (BMI). The KdB considers sustainability aspects and ensures that IT hardware systems, standard items of furniture, and office supplies are, as far as possible, made of recycled materials, renewable resources, or sustainably produced products.
Regarding the procurement of products and services, the DPMA further considers what is known as the "positive ecological and social footprint". This means that we pay attention to local production, fair working conditions, fair trade/price, resource-saving production, socially acceptable working conditions at the shop floor ("best of class" principle), energy-efficient consumption in the entire manufacturing and life cycle, economical and recyclable or reusable packaging, as low as possible or no health risks to the consumer, the highest possible degree of recyclability of the products or their unproblematic return into natural cycles. To this end, we use the products' longevity and quality as a measure.
Digital management including e-invoices
By now, our staff uses electronic forms to manage official matters. Among others, these include applications for travel allowances, flexitime applications, office move requests, or book orders. Furthermore, various commissioning and approval processes are handled digitally. In 2019, e-invoices were introduced in all divisions of the DPMA.
In order to be able to use e-invoices for vacation notices and sick notes as well in the future, a new time-recording system is planned for the year of 2021.
Pictures: DPMA, iStock.com/cnora
Last updated: 10 August 2021