Inhalt
Events

Information at first hand

Would you like to know how to search for patents, trademarks and designs? Or whether it makes sense for small and medium-sized companies to apply for IP rights at all? Then come to our workshops in Berlin and Munich or ask us at one of the trade fairs we take part in this year.
In addition, in cooperation with our partners (e.g. the patent information centres and industrial property rights organisations) we offer you further events focusing on patents, trademarks and more.

---
Smart IP Round Table at DPMA on February 22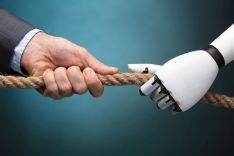 "Smart IP" is the topic of the Round Table on 22 February at the German Patent and Trade Mark Office. Together with the of European practitioners in intellectual property ( (UNION-IP), the DPMA invites all interested parties to talk about "Applying intelligence to patenting, licensing and enforcing IP on new technology".
The Round Table in Munich offers an excellent opportunity to hear from judges and experienced experts from industry and IP practice about the effects of new technologies on intellectual property and to exchange views on this topic with colleagues from all over Europe.
The event will start on 22 February 2019 at 8.15 a.m. and will take place at DPMA headquarters, Zweibrückenstrasse 12, 80331 Munich, Germany. Further information on speakers and registration can be found in the

programme.
---
Infoday: Managing Intellectual Property (IP) for Start-Ups with migrant and refugee backgrounds on 12 March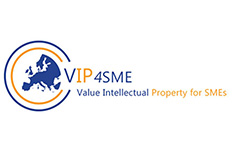 Particularly for people from the start-up scene with migrant and refugee backgrounds: In the context of the VIP4SME (Value Intellectual Property for Small and Medium Enterprises) project, an information day will be held in Munich. It is organised by the Referat für Arbeit und Wirtschaft der Landeshauptstadt München (Department of Labor and Economic Development of the City of Munich), the DPMA and the Social Impact Lab.
The Social Impact Lab is an agency for social innovation. For over 20 years, it has been developing products and services that contribute towards securing future viability and social equity and offer support and training programmes for aspiring entrepreneurs. As part of the "THSN (The Human Safety Net) For Refugee Start-Ups" programme, the Social Impact Lab supports people with a refugee background, during the start and growth phase of their self-employment, in further developing a business idea and the concrete development of a start-up strategy with customised qualifications and coaching tailored to their needs.
The Department of Labor and Economic Development of the City of Munich provides information on Munich as a business location, markets municipal commercial space, gives advice about where to set up a business and supports innovative sectors of industry. Together with the Chamber of Industry and Commerce for Munich and Upper Bavaria, it provides a comprehensive range of advice and services as well as a one-stop shop for expert support, e.g. at the Munich Existenzgründungsbüro (start-up office).
At this event, the DPMA will hold a workshop to help refugees and migrants to develop their talents and potential without neglecting the protection of their intellectual property.
The event is free of charge and the language of the event is English. Please refer to the

Flyer for details of the venue and agenda; registration at www.eventbrite.de.
---
Trainings in Berlin and Munich
Our staff in Munich and Berlin regularly offer practical workshops on the search for IP rights in the DPMA's in-house databases. The training courses are aimed particularly at small and medium-sized enterprises (SMEs) who want to learn more about intellectual property rights.

The DPMA at trade fairs

Why are industrial property rights important? We are happy to answer this question - especially at trade fairs.


Picture: iStock.com/Matej Kastelic, iStock.com/Andrey Popov
Last updated: 22/02/19