Content
Images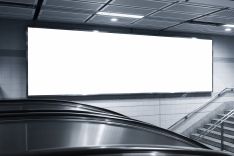 Figurative elements of non-word marks must be searchable, for example, to identify conflicting earlier trade marks. This problem is solved, above all, by the International Classification of the Figurative Elements of Marks under the Vienna Agreement - the "Vienna Classification". The agreement establishing an international classification of figurative elements of marks was adopted at the "Vienna Diplomatic Conference" on 12 June 1973 and entered into force on 9 August 1985.
The Vienna Classification constitutes of a hierarchical system that proceeds from the general to the particular, dividing figurative elements which may appear in non-word marks into 29 categories as well as diverse divisions and sections. In individual cases, explanatory notes have been added. The explanatory notes either concern the classification as a whole or any given category, division or section.
You can conduct a search for figurative elements of marks, for example, in DPMAregister.

Search keywords
Through the implementation of the EU Trademarks Directive in Germany by the Trade Mark Law Modernisation Act (entry into force on 14 January 2018), it will also be possible to apply for trade marks that cannot be represented graphically. Some of these may also contain figurative elements. To enable searches in DPMAregister for these new types of trade marks too, the DPMA will assign catchwords, referred to as "search keywords", in addition to the attributes of the Vienna Classification. These are intended to optimise and complete the hits in trade mark searches by using them in addition to or combination with the Vienna Classification of Figurative Elements.

Picture: iStock.com/TeerawatWinyarat
Last updated: 2 January 2023