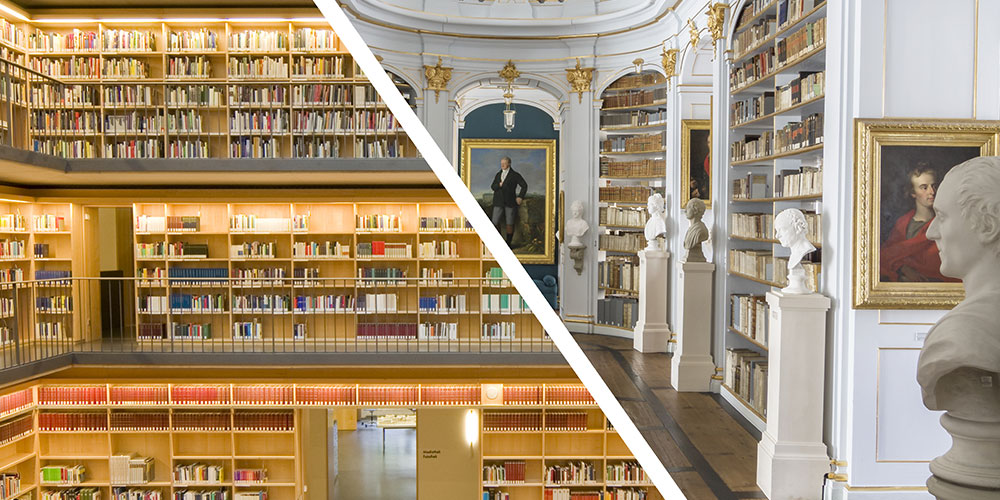 Anyone who wants to use a work protected by copyright, for example to reproduce text or play a piece of music in public, generally needs the permission of the author. However, users often do not know who to contact for this. Conversely, it is almost impossible for authors to find out about every use of their works in order to assert their claim to royalties. For this reason, there are CMOs that perform these tasks collectively and act in a fiduciary capacity. They grant licences, collect royalties and distribute the revenues to the right holders according to fixed distribution schemes. In addition to their fiduciary position, CMOs usually have a de facto monopoly position in their sector. For this reason, they are subject to supervision by the DPMA. As supervisory authority we act in the public interest and ensure that CMOs comply with their legal obligations pursuant to the Collective Management Organisations Act (CMO Act — Verwertungsgesellschaftengesetz).
The 13 CMOs that are currently holding a permit by the DPMA to conduct business generated revenues of about 1.8 billion euros in 2020. The amount of each individual CMO is listed in the table on page 49. Owing to the restrictions associated with the coronavirus pandemic, such as event bans or the closure of cultural and leisure facilities, works protected by copyright were reproduced less frequently in public as part of face-to-face events. However, streaming and other online uses have increased.
Revenues of the collective management organisations in 2020
1 The total budget includes income from licenses, claims to remuneration, income from interest and securities as well as other operating income.
Collective Management Organisations
Total budget 1 in 2020
GEMA
Gesellschaft für musikalische Aufführungs- und mechanische Vervielfältigungsrechte, rechtsfähiger Verein kraft Verleihung
€958.838m
GVL
Gesellschaft zur Verwertung von Leistungsschutzrechten mbH
€216.140m
VG Wort
Verwertungsgesellschaft WORT, rechtsfähiger Verein kraft Verleihung
€210.631m
VG Bild-Kunst
Verwertungsgesellschaft Bild-Kunst, rechtsfähiger Verein kraft Verleihung
€110.278m
VG Musikedition
Verwertungsgesellschaft Musikedition, rechtsfähiger Verein kraft Verleihung
€8.993m
GÜFA
Gesellschaft zur Übernahme und Wahrnehmung von Filmaufführungsrechten mbH
€10.740m
VFF
Verwertungsgesellschaft der Film- und Fernsehproduzenten mbH
€54.723m
VGF
Verwertungsgesellschaft für Nutzungsrechte an Filmwerken mbH
€17.641m
GWFF
Gesellschaft zur Wahrnehmung von Film- und Fernsehrechten mbH
€122.687m
AGICOA GmbH
AGICOA Urheberrechtsschutz-Gesellschaft mbH
€23.747m
Corint Media
Corint Media GmbH
€54.828m
TWF
Treuhandgesellschaft Werbefilm mbH
€15.026m
GWVR
Gesellschaft zur Wahrnehmung von Veranstalterrechten mbH
€1,920.00
Total
€1,804.274m
Even before the coronavirus pandemic, more and more copyright-relevant processes had shifted to the digital space. The legislator has taken this into account. For the purpose of implementing what is known as the DSM Directive (DSM = Digital Single Market - Directive (EU) 2019/790 of 17 April 2019), the Act to adapt Copyright Law to the Requirements of the Digital Single Market (Gesetz zur Anpassung des Urheberrechts an die Erfordernisse des digitalen Binnenmarkts) came into force on 7 June 2021. On 1 August 2021, the Copyright Service Provider Act (Urheberrechts-Diensteanbieter-Gesetz) followed, which regulates the copyright liability of content sharing sites. It contains three new remuneration claims that can only be asserted by CMOs. The focus of media coverage was put on the implementation of Art. 17 of the DSM Directive and the related discussions, especially concerning the use of upload filters and the scope of legally permitted uses for the purposes of caricature, parody and pastiche. However, the Act also reforms many other areas that affect CMOs and thus our supervision. One example is that in future, collective licences with extended effect can be granted to who are generally referred to as outsiders, that is creative people who have not previously commissioned a CMO to manage their rights. Furthermore, a new related right for press publishers (Presseverleger-Leistungsschutzrecht) was introduced, through which in particular a participation of press publishers in the revenues resulting from the online use of press products is to be achieved. In addition, under certain conditions, by virtue of law, publishers must be given a share in the royalties for legally permitted uses.
Authorised entities are institutions which offer educational material or provide information products and texts in an accessible format to people with a visual impairment or reading disability on a non-profit basis (for example, libraries for the blind). As of 1 January 2019, pursuant to the statutory permission under Section 45c of the Copyright Act, such entities may reproduce published literary works and sheet music to convert them into an accessible format. These accessible copies may be made available by authorised entities to other authorised entities or to people with a visual impairment or reading disability only. This is intended to strengthen their participation in social and cultural life. In return, authorised entities have to fulfil certain obligations, compliance with which is checked by the DPMA in the function of supervisory authority. An accessible publication of a list of the currently 19 notified authorised entities can be found on our website.
Copyright in a work which was published anonymously or under a pseudonym normally expires 70 years after its publication. By registering the name of the author in the register, copyright protection for these works can be extended to the general period of protection, which expires only 70 years after the author's death. Statistical data on this can be found in the chapter "Statistics".
In the course of the implementation of the DSM Directive, the provisions on out-of-commerce works were also revised. Since 7 June 2021, it has no longer been possible to make entries in the register of out-of-commerce works previously managed by the DPMA. Out-of-commerce works can now be entered in the Out-Of-Commerce Works Portal managed by EUIPO (European Union Intellectual Property Office). The register previously managed by the DPMA will be closed upon expiry of 31 December 2025 after a transitional period. Until then, the register can still be consulted. Licences issued pursuant to the old version of the CMO Act shall end by virtue of law after the transitional period.