Registered designs at the German Patent and Trade Mark Office
The number of designs applied for fell again compared to the previous year. In 2021, 36,070 designs were applied for at the German Patent and Trade Mark Office (DPMA), in 5,741 individual and multiple applications. This means that the number of designs applied for dropped by 10.1% and the number of applications by 6.1% compared to the previous year. Last year, we were able to conclusively process requests for entry in the register for 34,487 designs in total. The Design Unit in Jena entered 31,083 of these designs in the design register; this amounts to 90.1% of the completed procedures (2020: 89.8%). Our applicants again made extensive use of the option to combine up to 100 designs in a multiple application: In 2021, well over half of the applicants (57.7%) again made use of this offer. On average, about ten designs were filed in a multiple application. Applicants can request not to publish the representations of a registered design (deferment of publication of the representation). This allows them to save costs because the application fee is reduced. However, during that time, they only enjoy protection against copying of a design that has been put on the market by somebody who had knowledge of the design. In that case, design protection ends after 30 months from the filing or priority date unless it is extended to full protection by payment of the extension fee, by which publication of the representation is requested. The proportion of designs applied for for which deferment of publication of the representation was requested dropped slightly to 19.5% (2020: 24.1%).
At the end of 2021, 270,447 designs were registered in our design register.
In 2021, too, an increased number of design applications in connection with the coronavirus pandemic were filed; above all for "mouth and nose protection", "spit screens" or "disinfection equipment".
With 91.1%, most of the designs applied for at the DPMA originated again from Germany, as in the previous year. They were filed by applicants having a domicile or principal place of business in Germany (2020: 89.5%). That means that the number of designs applied for by applicants from abroad again declined slightly. A total of 2,385 designs applied for came from other European countries (2020: 3,507), 375 from non-European countries (2020: 410). In 2021, a clear majority of designs applied for by applicants from abroad originated from Switzerland (909).
Registered designs in 2021 by countries of origin

| countries of origin | Registered designs | Percentage |
| --- | --- | --- |
| Germany | 28,323 | 91.1 |
| Switzerland | 909 | 2,9 |
| Italy | 735 | 2,4 |
| Austria | 303 | 1.0 |
| United Kingdom | 172 | 0.6 |
| China | 138 | 0.4 |
| USA | 120 | 0.4 |
| Czech Republic | 89 | 0.3 |
| Poland | 74 | 0.2 |
| Japan | 72 | 0.2 |
| Others | 148 | 0.5 |
| Total | 31,083 | 100 |
In 2021, most of the 28,323 domestic registered designs (32.4%) were filed by individuals or companies based in North Rhine-Westphalia (9,172 registered designs). For thirteen years in a row, North Rhine-Westphalia has been at the top of the list of the German Länder. In 2021, it was followed by Baden-Württemberg with 4,869 registered designs (17.2%) and Bavaria with 4,853 registered designs (17.1%). Compared to the previous year, Baden-Württemberg had a slightly higher number of registered designs and thus was able to surpass Bavaria.
If the cursor is moved over the chart, it shows the design applications in 2021 and the applications per 100,000 inhabitants as well as the change in percent per German Länder (residence or principal place of business of the applicant).
Registered designs by German Länder in 2021 (registered designs per 100,000 inhabitants)
With 8,192, most designs (16.0%) were again registered in the class of goods 6 (furnishing). The class of goods 2 (articles of clothing and haberdashery) came second with 10.4%, followed by the class of goods 32 (graphic symbols and logos, surface patterns, ornamentation) with 9.8%. Several classes of goods may be claimed for a design and thus 31,038 registered designs were registered in 51,282 classes of goods. The top five classes of goods are shown in the figure on the next page.
Top 5 Classes of goods 
Classes of goods of registered designs * at the DPMA in 2021
(* A design can be attributed to several classes of goods.)
A registered design may enjoy protection for a maximum period of 25 years from the filing date. Changes of the register entry may be effected by various procedures during that period:
Renewal or cancellation
A term of protection is five years. Renewal fees must be paid at the end of each term to renew protection. If protection is not renewed, we will cancel the registered design in the register.
Extension
If a design was initially registered only for a 30-month period of protection from the filing or priority date, deferring publication of the representation, the owner of the registered design may pay a fee to extend the period of protection to the first five years after the filing date.
Recording of changes
We will record a change for an IP right in the register, for example, if it is transferred from the owner to another person or if there is a change of representative.
In 2021, 19 applications for determination or declaration of invalidity were filed (2020: 59). The application for determination or declaration of invalidity will be served on the owner of the challenged design after receipt of a fee of 300 euros and examination of further admissibility requirements. If the application is not contested within one month, invalidity shall be determined or declared by decision of the Design Division without further substantive examination and the design in question will be cancelled in the design register after the decision has become final. If the application is contested in due time, the Design Division will conduct an official examination of the grounds of invalidity (the appearance of the product does not constitute a design, lack of novelty or individual character; exclusion from design protection; earlier conflicting rights). Subsequently, the Design Division will take a decision in proceedings that — also with regard to the costs to be borne — are essentially based on the Code of Civil Procedure (Zivilprozessordnung). In 2021, a total of 28 design invalidity proceedings were concluded (2020: 63).
Perspective

Good design builds trust
Product designer and juror Nadja Roth talks about attraction at first sight, the conflict between design and technology — and the competitive advantage of registered protection.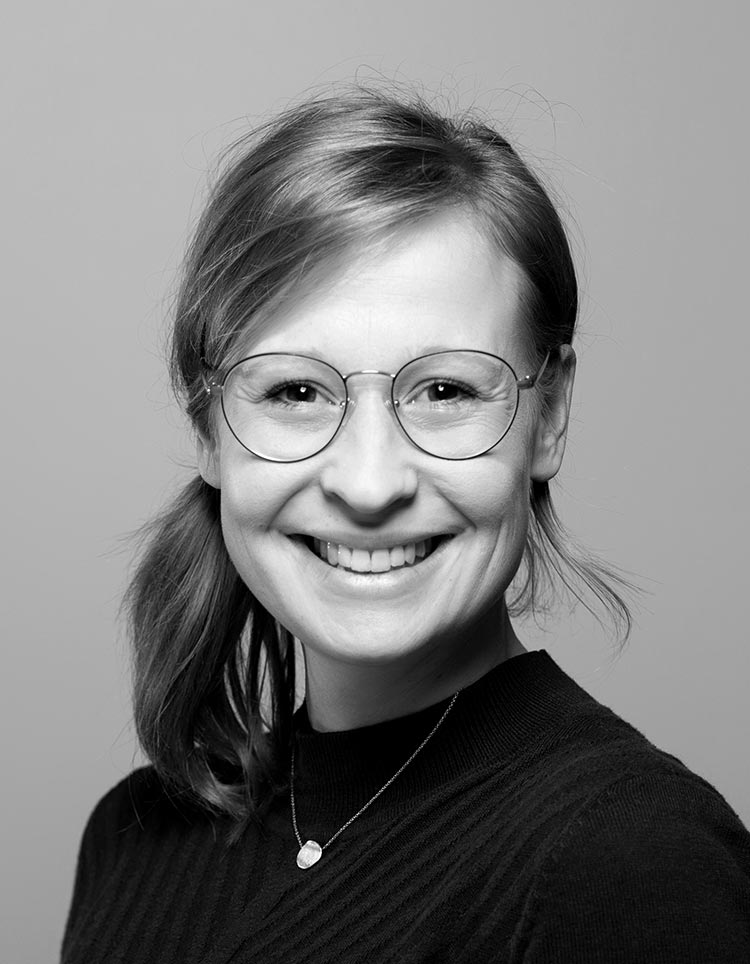 As a designer of medical devices, it is not uncommon for me to meet people who are surprised that design plays a role at all in healthcare equipment. After all, they argue, it is all about function.
That is right, it is all about function. However, does not design constitute a part of this very function?
What if a perfectly functioning machine was not accepted by the users because its complex appearance overtaxes them and its application is so complicated that it simply cannot be operated? Does not the design play a crucial role in making a product usable at all? Do we not decide at first glance whether or not we want to find out more about a product?
I am convinced that design can crucially contribute to the success of a product: Good design communicates what a product is, how it works and provides guidance to the user. It makes a product understandable and approachable. Design builds trust. Design reflects the quality and value of the product and has the power to convey the brand identity of a company and take it to the outside world. This does not only apply to everyday products of the consumer sector, but also to medical devices.
Good design facilitates the cleaning of medical devices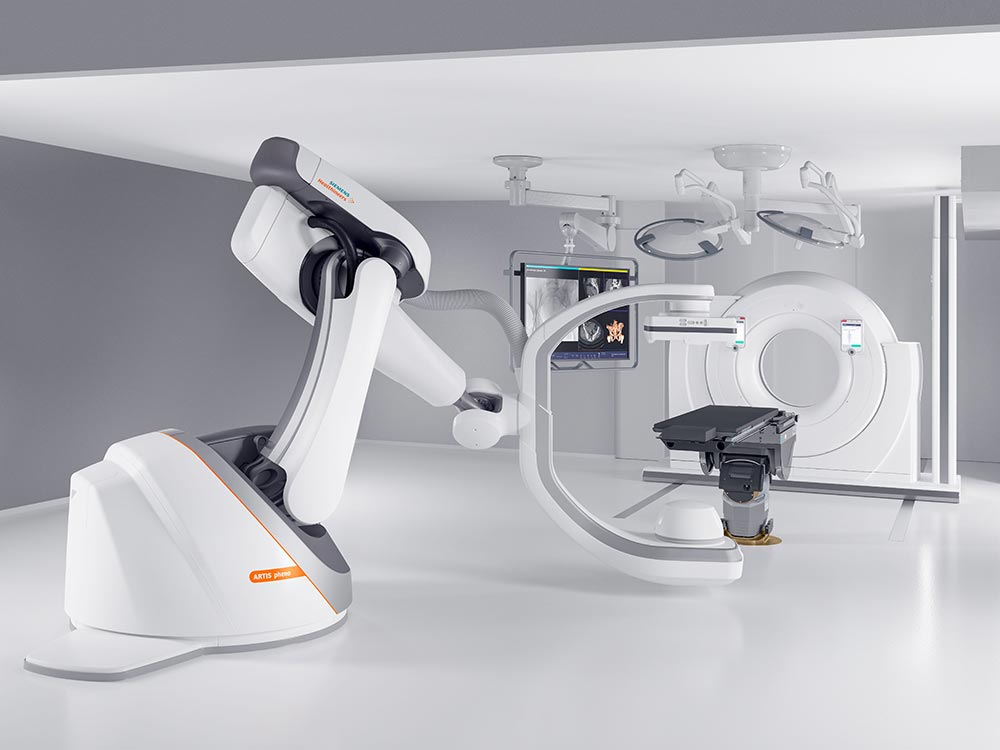 The latter pose particular challenges for the design: Numerous clinical, functional and safety requirements must be taken into account in the design and limit the leeway for solutions. This requires very close and iterative cooperation between designer and developer, both sides gradually approaching the optimum state and taking into account the needs of both sides in equal measure. This kind of cooperation is definitely characterised by friction, but in the end it generates products that fulfil both technical and design requirements.
Especially in the field of medical technology, another important factor is added to these requirements that has increasingly become a challenge for design: The hygienic properties of a product are crucial when it comes to reducing dangerous hospital germs. What really matters is to create products that reduce exposure to contamination and are easy to clean. The elaborate shapes, purposefully applied surface topologies and clever detail solutions of the design are consistently geared towards helping to make it easier for the user to prepare the equipment in a hygienic manner.
Basically, medical devices are to support the user in professionally performing demanding tasks. Software components in the form of user interfaces are often an inherent part of multifunctional product solutions and must be seamlessly integrated into the design. For designing products with extensive hardware and software applications, ergonomics, usability and learnability play an essential role. Therefore, such complex products benefit enormously from a holistic design process that is geared towards the user, while combining various design disciplines. If industrial designers, interaction designers and user interface designers work together in harmony, products can be created that meet all user needs and, in the best case, provide a positive user experience.
If products are similar in technical terms, "soft" criteria can be crucial
In times when products are becoming more and more similar in technical terms, these "soft" properties and emotional aspects of a product are playing an increasingly important role. Design and user experience are increasingly becoming differentiating features, offering companies additional opportunities to stand out from their competitors.
This market advantage must be protected. In addition to patents, utility models and trade marks, companies – whether large or small — can protect their designs from being copied by means of design protection, thus gaining a competitive advantage. The requirement for protection is that the design is new and has individual character.
In the context of the DesignEuropa Awards 2021, as a member of an international and interdisciplinary jury, I had the opportunity to exchange ideas with other experts on what is the essence of good design. Jointly, we assessed the design quality of products for which a Community design has been registered from a wide variety of industries. The broad range of products submitted alone shows that design is becoming an increasingly important economic factor — regardless of the industry, size and complexity of the product.
In any case, design plays an important role when it comes to combining the diverse demands placed on a product and converting them into a product that can be experienced by users. A product that evokes the most positive emotions possible and that we may even grow fond of.