Interview

"The German patent is highly attractive"
High-quality examination and court systems, low fees, procedures that are getting quicker and quicker: DPMA Vice-President Bernd Maile explains why national IP rights will continue to be a good option after the European Unitary Patent has been introduced — for many applicants, even more so than before.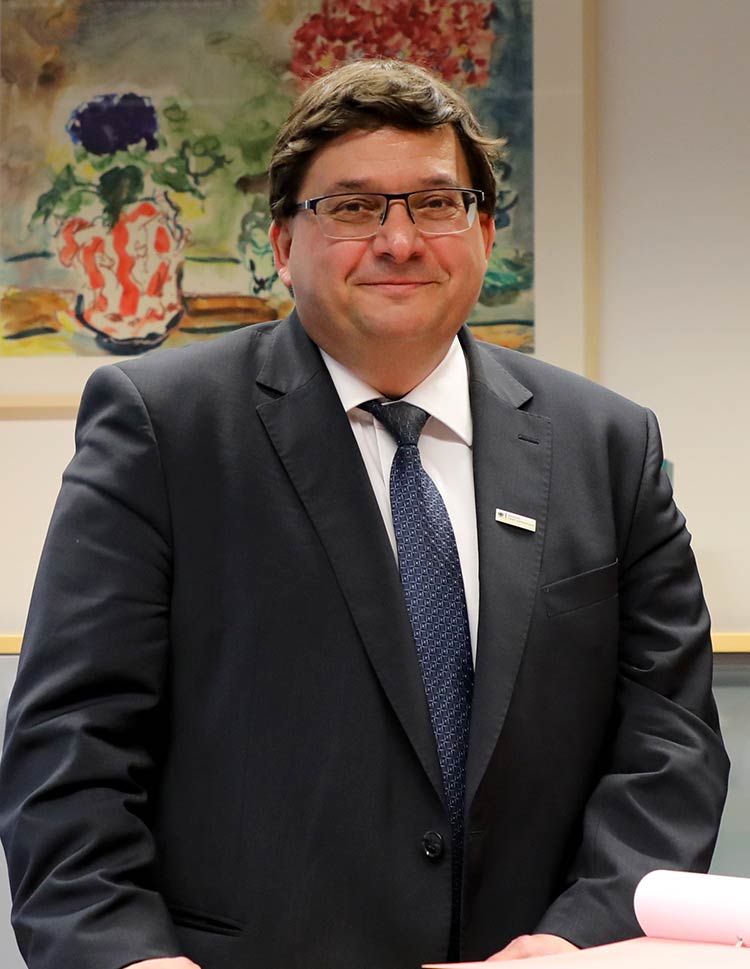 DPMA Vice-President Bernd Maile was a development engineer in the semiconductor and telecommunications industries.
In 2000, he joined the DPMA as a patent examiner. Subsequently, Mr Maile held several executive positions and, for several years, was a technical judge at the Federal Patent Court. Since 2021, he has been Vice-President of the DPMA.
The Unitary Patent is a new option to obtain protection, which is to be offered by the European Patent Office after its introduction.
Contrary to the existing bundle of European patents, which allows applicants to choose in which countries they request protection, the Unitary Patent will have a unitary effect in all participating countries after being granted.
Mr Maile, the DPMA saw record numbers both in the patent area and in the trade mark area in 2021. What do you think are the reasons for this?
The number of procedures concluded in the patent area in 2021 was indeed the highest in more than 30 years. The number of patent grants also reached their highest level in the last 30 years. The number of trade mark registrations was also at a record level. In particular in the patent area, our successful recruitment initiatives of the last years in Munich are paying off. From 2022, we also establish patent divisions in our Jena Sub-Office. Furthermore, we also use artificial intelligence to continuously develop our highly efficient IT landscape, e.g. in order to limit the effects of the rapidly growing amount of prior art on the time and effort necessary for conducting searches while maintaining quality.
An important issue currently is the European Unitary Patent, which is about to be introduced. What does this mean for the DPMA?
The Unitary Patent will be a new, additional option to request protection. The current system of national and European patents will of course continue — and that is good. Users will have to cope with a more varied legal system in the future. It remains to be seen by which criteria they will make their decisions.
What are the advantages of national IP procedures?
Our patent examination activity firmly focuses on experts who understand the subject matter or method applied for. Our examiners have gained several years of professional experience before joining the DPMA, so in-depth understanding is ensured.
At the relevant court instances, too, the national patent system not only ensures legal knowledge, but also high-quality technical expertise. In addition, our fees for the national procedure are very favourable. Quick procedures based on appropriate technical expertise and combined with low fees — in my view, this is very attractive for applicants who need IP rights only in a few selected key markets. For an amazingly great share of the European patents, applicants only seek protection in one to two countries, mainly in Germany.
We are confident that these applicants will become even more aware of the great advantages of German IP rights, especially now.
Are there any additional unique features of the German system?
We offer the utility model, i.e. an independent technical IP right that does not exist at the European level. Applicants can obtain utility model protection easily, at low cost and at unrivalled speed. There is also the option to split off a German utility model from a patent application effective in Germany — even if the IP rights have been granted by the EPO.
The provisions on the Unitary Patent also provide the option to protect inventions both under a European patent and under a national patent. What are the arguments for this double protection?
Applicants can thus access the established national and the new unified court systems. As a result, it is significantly more attractive to also file a national German first application for a patent when applying for the European patent. If a patent is revoked at the European level, protection will continue in Germany on the basis of the national patent. In our view, in many cases, this important advantage will also make German IP rights even more attractive.
PERSPECTIVE

"Working part-time in an executive position — we'll make it work!"
A good work-life balance is an important strategic goal of the German Patent and Trade Mark Office (DPMA). Among other things, this includes opportunities to work part-time in executive positions. Dr Claudia Summerer, Head of the Central Unit of Internal Communications, Key Support to Senior Management and Strategic Management at the DPMA, talks about the balancing act between managerial responsibility and family duties.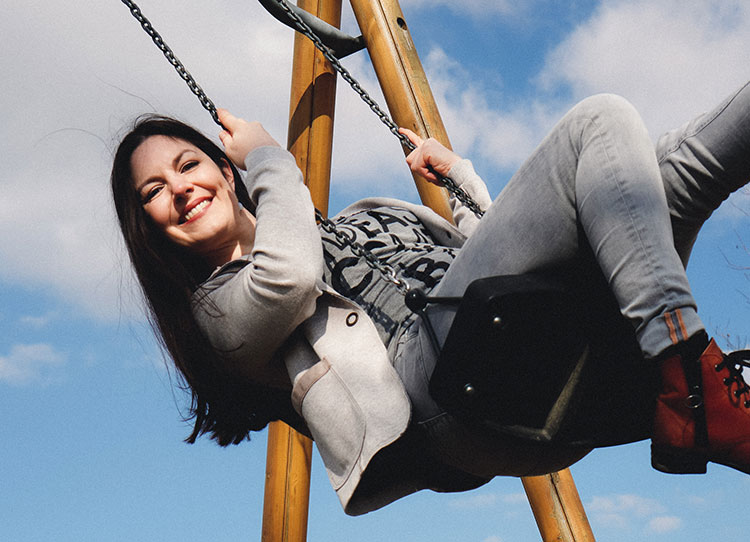 How do you manage the balancing act between work and family? In this context, I understand a true balancing act to mean that I am performing work assignments and family duties simultaneously. I try to avoid such a balancing act as far as possible. When I work, I work. When I play with my daughter, I play with my daughter. That sounds simple, but it requires a lot of coordination. The opportunity to work part-time at the DPMA helps me a lot. I can easily organise my day. We all know that there are 24 hours in a day, six of which I devote to my job as Head of the Central Unit of Internal Communications, Key Support to Senior Management and Strategic Management on four days of the week.
I equally enjoy my job and my family. That's why if I were to draw a comparison I would say my part-time job is more like a swing than an uncomfortable balancing act. To really pick up momentum, you sometimes need outside support, a push, and then it requires coordination to successfully swing back and forth, between work and family responsibilities.
For me the push to accept a part-time executive position was, above all, the certainty that the DPMA is committed to work-life balance. At the DPMA, 13% of the executives work part-time. This means that I have a number of role models at the DPMA who prove to me that a part-time leadership role can work very well; last but not least, these include my superiors, who are supporting and encouraging me.
A year ago when I took on the job, I agreed with the office's senior management that we would give this working hour scheme a try and adapt it, if necessary. It did not sound at all like "working part-time in an executive position — is it possible at all?" but more like "working part-time in an executive position — we'll make it work!" So far it has been a success for everyone involved.
An important piece of the puzzle in the overall scheme was that I managed to secure a place in the crèche at the DPMA for my daughter. That is really worth a lot in a city like Munich. Sometimes workplace crèches are the only way to find a suitable place. The crèche at the DPMA is also a really great facility, where my daughter is looked after with love and care. This is easing the guilty conscience, which I admittedly feel from time to time, because I leave my child in the care of others for as much as seven hours a day in order to be able to work.
Especially in an executive position, you have to ask yourself whether you are prepared to permanently take on responsibility, both at work and at home. Line-management responsibility for the staff, responsibility for decisions, responsibility for the family and your child. In my view, this should not be underestimated.
As every parent knows: With a child, hardly any day goes as planned! It becomes particularly exciting if you do have to get off the swing and do a balancing act; for example, because the child is ill and hence cannot be looked after at the crèche. Then it takes the famous village to raise a child. In my case, this village is a good network, consisting of my family, but also my colleagues at the DPMA, who are very understanding to my situation.
I really appreciate the DPMA's resolve to not only advertise new and flexible working arrangements, but to actually put them into practice. And I also believe — I think so much self-confidence is justified — that, ultimately, employers also benefit from such working arrangements, because in this way they can better tap the full potential of their staff.
Ten years ago: introduction of the electronic IP case file

Milestone anniversary of a "beacon project"
For ten years, the DPMA has been working with the workflow-supported electronic IP case file — particularly during the pandemic the high degree of digitisation has paid off.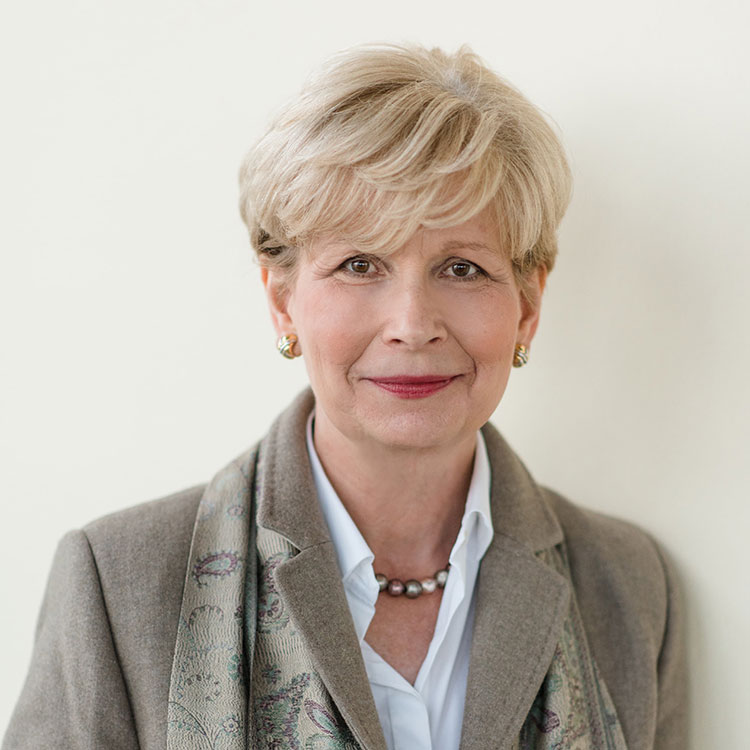 Digital mode or standstill. These were the two options in many fields of work at the beginning of the coronavirus pandemic over two years ago. Those who were not able to quickly switch to largely contactless work, on the basis of electronic channels, had to let business rest for the time being or were at least severely restricted in their activity. Many sectors — such as the cultural and hospitality sectors — were thus only able to continue their work in an extremely limited way. Other areas where this would have been possible simply did not have the digital infrastructure. Not so the DPMA.
Thanks to the consistently digital work processes in our IP procedures, we had already set up teleworking stations in the homes of many of our staff over the past few years. This enabled us to let another large part of our staff work from home without having to be concerned about our productivity.
Milestones of the electronic IP case file for patents/utility models
Initialisation
(May to September 2004): Preparation of an economic feasibility study, definition of the project scope
Framework agreement with IBM
Conception
Integration of all current business processes in the patent and utility model areas, and modelling of the target processes, concept of roles and rights, IT architecture design with the processes, plan of how to migrate the ongoing processes into the new system, data modelling
Set-up of the horizontal services:
(to June 2007): DPMAzahlungsverkehr, DPMAnutzerverzeichnis, DPMAadressen, set-up of interfaces to all existing IP systems
Implementation
(to May 2011): Detailed conception – technical modelling of the electronic workflows, development of the IT systems (programming), test operation
Training
(to June 2011): Use of the new system to provide training to all staff involved
Introduction concept
(to February 2011): Specific plan to change from paper-based to electronic processing, determination of entry points of existing files into the new system
Change management measures
(to June 2011):
Test operation
to May 2011
Implementation support
(until the end of 2011): of the patent administration, e.g. revision of fees, issue of priority documents, correction of data
Implementation of online file inspection
in DPMAregister for patents and utility models
The IT system, to which we substantially owe our resilience in the current crisis, went live ten years ago: our electronic IP case file for patents/utility models — DPMApatente/gebrauchsmuster as we call it today.
When this system went live on 1 June 2011, we could not imagine the challenges that we have been facing over recent years. However, what we did know at that time was that after years of preparation, we had scored a great success! The then Federal Minister of Justice, Sabine Leutheusser-Schnarrenberger, called it a "beacon project of the federal government". And a few months later, at the National IT Summit in Munich, the then Federal Chancellor Dr Angela Merkel was the first to inspect our case files online.
The attention was not without reason. E-government was a topic that was already on everyone's lips. However, such a complex project aiming at fully electronic case file processing and currently comprising more than five million lines of code had never before existed in the landscape of German public authorities. The electronic IP case file processes patent and utility model procedures completely digitally and seamlessly from end to end — from the electronic filing of the application to digital processing to the electronic delivery of decisions and office actions. The customers are connected to the system via the DPMAdirektPro interface. This enables them to file applications electronically and to also receive all communications and, ultimately, decisions and office actions digitally. Internally — and this is what is really special — a digital workflow ensures that the electronic case file is always forwarded exactly to where the next step has to be taken.
After years of preparatory work, the project had gained momentum by mid-2005: Business processes were modelled and implemented in IT systems for the electronic workflow. Horizontal services, such as for address and user data and for payment transactions, had to be set up anew and connected with electronic interfaces. In addition, weak points were gradually eliminated and the staff received training in the new work methods.
What was particularly difficult was to migrate the existing case files into the new system — and to do so exactly according to their respective procedural status. 140,000 paper files had to be scanned first. In addition to the technical task, the big challenge was the complex change process aiming at bringing all staff on board. Specially trained colleagues helped us to keep the staff up to date. Colleagues whose jobs in the registry and typing service became redundant underwent further training for new, future-proof tasks. In this way, we were able to offer all staff at least equivalent jobs.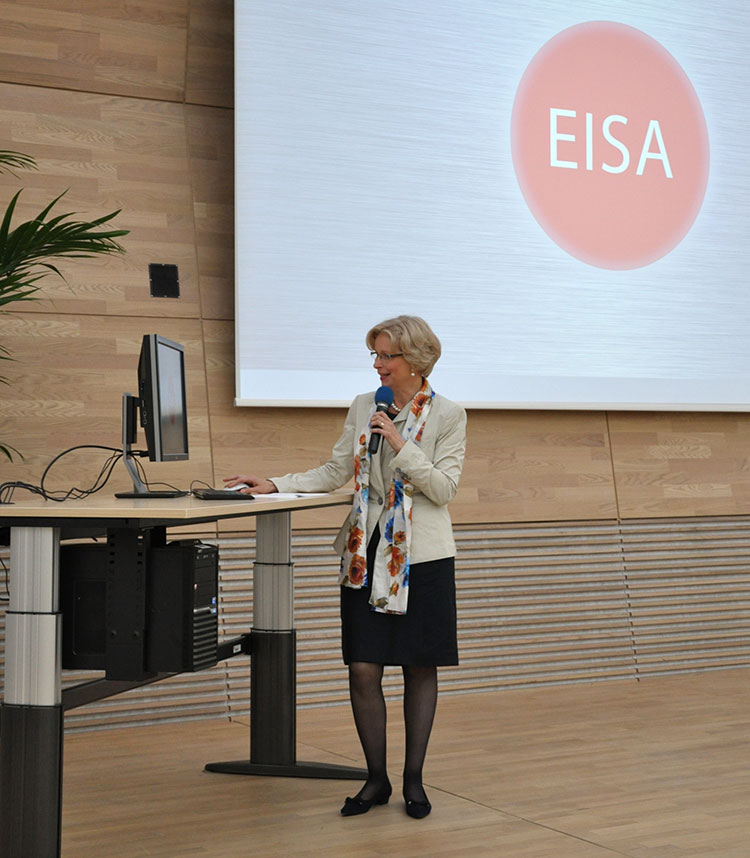 The years of hard work have paid off. Our staff appreciate the digital infrastructure — and not just since the pandemic. Around three quarters of all staff now have the opportunity to work from home. And since 2015, we have also been handling trade mark procedures electronically. The electronic case file for designs is also in the stage of technical implementation. Our electronic case file for patents and utility models now boasts impressive performance data: Around 500,000 completed examination and registration procedures, almost 60 million running processes and more than 76 million documents stored in the past ten years. During core working hours, the system is available up to 99.8% of the time. This means that our IT specialists, who constantly maintain and further develop DPMApatente/gebrauchsmuster, are on the same level as highly professional IT service providers.
Last but not least, the high reliability and effectiveness encourage us to consistently continue on the path of digitisation. That way, we will hopefully also be well prepared for future crises.
XING, kununu, LinkedIn: The German Patent and Trade Mark Office (DPMA) counts on digital dialogue and strengthens its social media presence. In addition to the networks on the major career platforms, we will also offer useful content on our YouTube channel from 2022.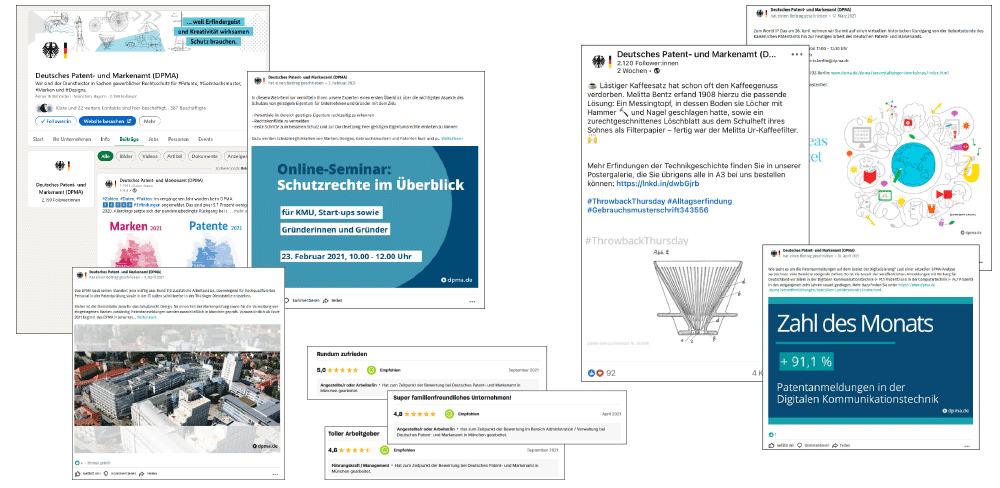 Last year, the DPMA published about 200 posts on its social media channels: 200 news items on IP rights, legal amendments, (online) events, job vacancies and, last but not least, service notifications. You will also find small and big stories about IP rights there. Would you have known that Melli Beese was the first woman with a "pilot's licence" in Germany? Or do you know who invented the paper punch? Just take a look at our social media channels!
We want to provide our customers with up-to-date information in the fastest possible way and offer direct and user-friendly communication channels. This is why we will continue to expand our social media presence. After joining XING and kununu, the DPMA can now also be found on LinkedIn. In the first 30 days, the DPMA attracted more than 200 new followers on LinkedIn alone. We are looking forward to an open and lively exchange of views in the comments section and to networking with you on that site, too! Take part in discussions, follow the DPMA and give us a like.
On kununu, an employer rating platform, you will find not only the ratings but also the latest information from the DPMA and you can directly communicate with us. The kununu page of the DPMA was visited almost 10,000 times last year. The anonymous ratings by employees provide interested job applicants with a valuable insight into the working atmosphere and culture. The DPMA did very well in the ratings by its staff: The DPMA scored 4.5 out of a possible five stars on average in 2021. The DPMA received ratings such as "Completely satisfied!" (anonymous kununu rating, September 2021) or "Super family-friendly organisation!" (anonymous kununu rating, April 2021) and is pleased that the many work-life balance, health management ("The DPMA is committed to the health of the staff," anonymous kununu rating, September 2021) and equal opportunities ("In my opinion, nobody is discriminated against. Regardless of gender or attitude or other orientation," anonymous kununu rating, September 2021) measures are very well accepted and appreciated by the staff.
In addition to these classic social networks for professionals, the DPMA will also have its own channel on YouTube from 2022. Here you will find live streams of events and seminars, tutorials and recruiting videos. Follow us, it's worth it!
At a glance

Personnel and finances
In 2021, 35.14 % of management positions at the DPMA were held by women.
Incentive bonuses for 775 very committed and high-performing staff members.

IT specialist

Media and information services clerk

Electrician for power and building services engineering

Management assistant in office communications

Carpenter

Administrative employee
Further training
2.7 training days on average were used by staff for personal further training.
231 in-house training courses and language courses and lectures were held for our staff in 2021.
Are you looking for a new career venture? Are you interested in a varied job with a wide range of development opportunities at the cutting edge of technology? At the same time, you would like to be able to balance work and personal life?
As a federal authority, we have a lot to offer to you – both as a central provider of IP services and as a family-friendly employer with flexible working hours.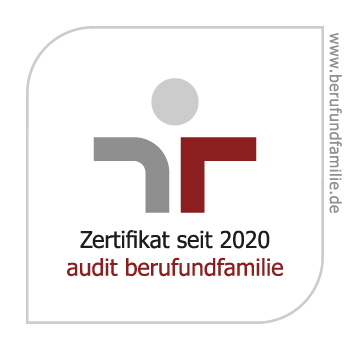 Information on job vacancies for the Jena location as well as on other interesting employment opportunities at the DPMA is available on our website under "Career". Subscribe to our RSS feed so that you won't miss out on any advertised job vacancies.