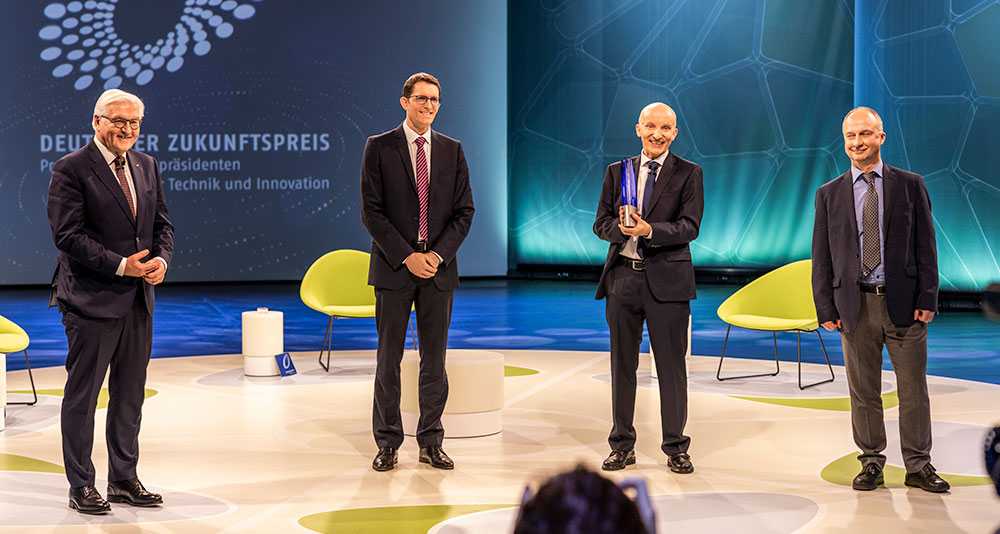 Inventor or innovation awards are primarily intended to give recognition to people who have ideas and the courage to create forward-looking solutions in the technical field. At the same time, these awards encourage inventiveness, innovative spirit and progress.
The prizes awarded to individuals or teams also impressively demonstrate how important it is to protect these innovations, for example in order to support further research or create new jobs.
This is why the German Patent and Trade Mark Office (DPMA) is supporting prestigious inventor and innovation awards. President Cornelia Rudloff-Schäffer and other senior executives of the DPMA are members of the juries or boards of trustees. In addition, our patent examiners regularly propose outstanding innovations for nomination.
In 2020, the DPMA was again involved in the following innovation awards: