Inhalt
125th anniversary of death of Werner von Siemens
Technology pioneer and co-founder of the Patent Office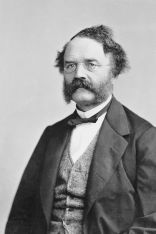 Werner von Siemens, 1872
His name stands for the foundation of electrical engineering, the birth of a global company and the beginning of the German patent system: Werner von Siemens. 200 years ago - on December 13,1816 - the inventor and entrepreneur was born in Lenthe near Hanover. A 125 years ago, he died at the age of 75 in Berlin on December 6,1892.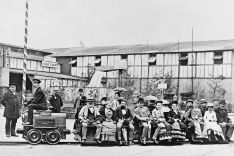 The world´s first electric locomotive is shown at the Berlin Gewerbeausstellung 1879
One of the world's largest electrical engineering companies grew out of the "Telegraphenbau-Anstalt Siemens & Halske", which he founded in 1847 as a lieutenant of the Prussian army. The company quickly made a name for itself with technical milestones: the galvanic process for gilding and silvering, the pointer telegraph, the first transatlantic telegraph line, the development of the electric generator or the

first electric tram (1,32 MB) are just a few examples.
As an entrepreneur, Werner von Siemens was also progressive and introduced profit-sharing, a pension fund and the then moderate 54-hour working week. As chairman of the German Patent Association in 1877, he played a major role in the introduction of the Imperial Patent Act and the founding of the Imperial Patent Office, the predecessor of the DPMA.

---
Pictures: Siemens / www.siemens.com, Picture: www.siemens.com
Last updated: 22/02/19