Inhalt
World Radio Day

70 years of VHF broadcasting in Europe
On 13 February UNESCO celebrates the World Radio Day. And with good reason: no other mass medium reaches such a broad audience. Because it is inexpensive, UNESCO believes that radio is particularly suitable for reaching remote communities and special target groups such as the illiterate, the disabled, women, young people and the poor. For all, radio offers an opportunity to participate in public debate - regardless of individual educational or income. UNESCO also said that radio was particularly important in emergency communication and disaster relief.
Nevertheless, according to UNESCO estimates, around one billion people worldwide still do not have access to a radio (or other media). This is one of the reasons why the UN have established a worldwide day of action in 2012 to draw attention to radio.

Dialogue, Tolerance and Peace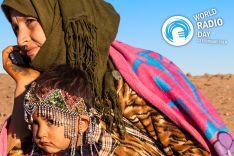 The aim of World Radio Day is to raise public and media awareness of the importance of radio, to encourage decision-makers to further develop its use and accessibility and to improve international cooperation between broadcasters.
Under the motto "Dialogue, Tolerance and Peace", World Radio Day 2019 will celebrate "the power of radio in promoting understanding and strong communities": "Radio brings together people and communities from all backgrounds to foster positive dialogue for change." According to UNESCO, radio is the perfect medium to counter the appeals for violence and the spread of conflict, especially in regions potentially more exposed to such realities.

Remembrance of the pioneers

Why February 13th? On this day the Radio of the United Nations (UN Radio) was founded in 1946. World Radio Day commemorates this as well as the inventors from many countries who paved the way for radio: Heinrich Hertz, Alexander Popov, Edouard Branley, Nikola Tesla, Guglielmo Marconi, Oliver Lodge, Cervera Baviera, Jagadish Chandra Bose and many others. After the basic technology of radio remained relatively unchanged for a long time, broadcasting services adapt to media convergence and take up new technological forms such as broadband, mobile phones, DAB+ and tablets.

FM broadcasting began in Munich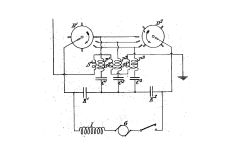 Guglielmo Marconi´s "Improvements in transmitting apparatus for use in wireless telegraphy and telephony", 1913 (

GB191302918A)
On World Radio Day, the DPMA would like to commemorate an anniversary: 70 years ago, on 28 February 1949, the first European VHF transmitter radio station was put into operation in Munich.
Only a few days earlier, on 25 January 1949, the US military government had handed over its "Radio Munich" into German hands - the birth of Bayerischer Rundfunk. This had become possible after the Bavarian Broadcasting Act came into force on October 1, 1948, which took into account the demands of the American "Declaration on Freedom of Broadcasting in Germany" of 1946: Freedom of expression, objective reporting, openness to democratic criticism.
The fact that BR was now the first radio station to transmit on ultra-short waves was also due to the loss of World War II: When in 1948 at the "4th European Frequency Conference" (in which Germany was not allowed to participate) the "Copenhagen Frequency Plan" for the distribution of transmission frequencies for long- and medium-wave radio transmitters was drawn up, the occupation zones in Germany hardly received any frequencies. Nothing else remained to be done but to switch to ultra-short wave. So it came about that the newly founded Bayerischer Rundfunk broadcast on 90.1 MHz from Munich-Freimann from 1949 onwards.
Today, almost 100 years after the first public radio broadcast in Germany (Königs Wusterhausen, 22.12.1920), good old radio still enjoys great popularity. It is also being rejuvenated from a technical point of view: new patent applications to the DPMA for radio come mainly from automobile companies (e.g.

DE102012014938A1.pdf,

DE102017203993A1.pdf) and suppliers (

DE102012216824A1.pdf,

DE102014205528A1.pdf).
Pictures: UNESCO, DEPATISnet
Last updated: 18/10/19