Inhalt
World Day of Creativity and Innovation

Looking for ideas

World Day of Creativity and Innovation is intended to encourage people to give free rein to their ideas in order to make the world a better place and improve their place in it.
Founded in 2001 in Canada, April 21 has been celebrated in over 50 countries for years. But it has only been one of the "official" theme days worldwide since this year, after it was recognised by the UN General Assembly by resolution (Nr. 71/279 vom 6. April 2017).
Focus on SMEs
In its explanatory statement, the United Nations explicitly mentions the "need to focus on the importance of micro, small and medium-sized enterprises" and to help them achieve the UN sustainability goals, particularly in the areas of promoting innovation, creativity and decent work for all. Small and medium-sized enterprises (SMEs) account for 99.6 % of all companies subject to VAT in Germany and are the driving force behind innovation and economic strength.
World Creativity and Innovation Day on 21 April and World Creativity and Innovation Week from 15 to 21 April are designed to encourage people at work and in everyday life to solve problems in new ways. Being creative means thinking up something new, and that means movement and progress. For "the spirit that opens itself up to a new idea," as Albert Einstein is said to have remarked, "never shrinks back to its original size.
In this sense, April 21 is "a placeholder in the time for the initiators to give people a reason and an opportunity to use their imagination productively, to release new thinking and to celebrate it".

Index of Innovation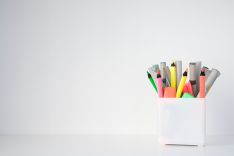 But how can creativity and innovation be captured or even measured? The application of industrial property rights can be an indication. In Germany, the number of patent applications remains very high, as the current annual report of the DPMA shows. In a particularly important segment of the mobility of the future, autonomous driving , Germany is even the leader in patent applications.
However, if you look at the annual Global Innovation Index of WIPO, Cornell University and INSEAD, Germany still has some room to the top: Switzerland, Sweden and the Netherlands are in the lead, Germany ranks ninth. WIPO Chief Economist Dr. Carsten Fink recently explained why at the DPMA User Forum: The density of new companies is higher in other industrialised countries and it is often easier to set up companies there. According to the innovation index, the number of employed women with higher educational qualifications also leaves much to be desired in an international comparison. Germany's strengths lie in logistics, investment in research and development and patent applications.
Have some ideas - and have them protected!
"Innovation is the engine of economic growth in an increasingly knowledge-based global economy, but more investment is needed to increase human creativity and economic performance," said WIPO Director General Francis Gurry at the launch of the Global Innovation Index. "Innovation can help transform the current economic upturn into longer-term growth."
In this sense: Celebrate the World Day of Creativity and Innovation! Let your ideas bubble! (And don't forget to have them protected at the DPMA!)

Bilder: iStock.com/Chamille white, iStock.com/xixinxing
Last updated: 26/03/19