Inhalt
European Inventor Award

FLASH-like picture shots from the inside of the body - MRI pioneer Prof. Dr. Jens Frahm nominated for European Inventor Award
It is a key technology worldwide, the cornerstone of which was laid at the German Patent and Trade Mark Office (DPMA): Under the number 3504734, Prof. Dr. Jens Frahm and other researchers filed the first patent application for a new method at the DPMA in 1985. The title: "Method and device for recording spin resonance data" (

Verfahren und Vorrichtung zur Aufnahme von Spinresonanzdaten).
The name under which the process later caused a worldwide sensation is more spectacular: FLASH (Fast-Low-Angle-Shot). The then new technology revolutionized medical imaging. In magnetic resonance imaging (MRI), it used to take several hours before a useful image was developed. With FLASH this was possible 100 times faster - a technical milestone for modern medicine.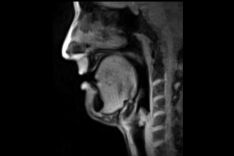 This year, Professor Frahm might receive an important award for his work: the 67-year-old physicochemist, head of Biomedical NMR Research GmbH at the Max Planck Institute for Biophysical Chemistry in Göttingen, has been nominated for the European Inventor Award 2018 in the "research" category. "Thanks to the FLASH technology developed by Professor Frahm, millions of people worldwide can now receive more targeted medical treatment," praises DPMA President Cornelia Rudloff-Schäffer. "However, the new technology has also created many jobs and generated millions in research revenues for the Max Planck Society. The Society estimates license revenues from FLASH patents at 150 million euros. "We wish this outstanding German researcher that his ingenious developments will be honored with the European Inventor Award," emphasises the DPMA President.
Faster images
Magnetic resonance imaging exposes patients to a strong magnetic field. The hydrogen atoms in the body align themselves accordingly, are then deflected in their orientation by certain impulses and return to their initial position. The radio waves emitted are recorded by the MRI device and converted into images. The recording used to be very comprehensive and lengthy. With Frahm's FLASH method, the atoms are moved at a much lower angle and only partial signals are used. This makes recording much faster and images are available quickly. Frahm presented its further development in 2010, FLASH 2: Thanks to a new mathematical method for image reconstruction, significantly fewer individual measurements per image are required, which once again significantly accelerates MRI images.
The European Inventor Award is awarded each year in five categories to outstanding researchers and inventors. The winners will be announced at an awards ceremony in Paris on 7 June 2018. Last week we presented the other nominated German, the biochemist Prof. Dr. Thomas Scheibel from the University of Bayreuth. Professor Scheibel was the first researcher to artificially produce spider silk proteins on an industrial scale. Spider silk is a versatile industrial material.

Frank Vinken / Max-Planck-Gesellschaft, Jens Frahm / Max-Planck-Institut für biophysikalische Chemie
Last updated: 11/04/19